Is Drywall the Same as Sheetrock?
by Team eLocal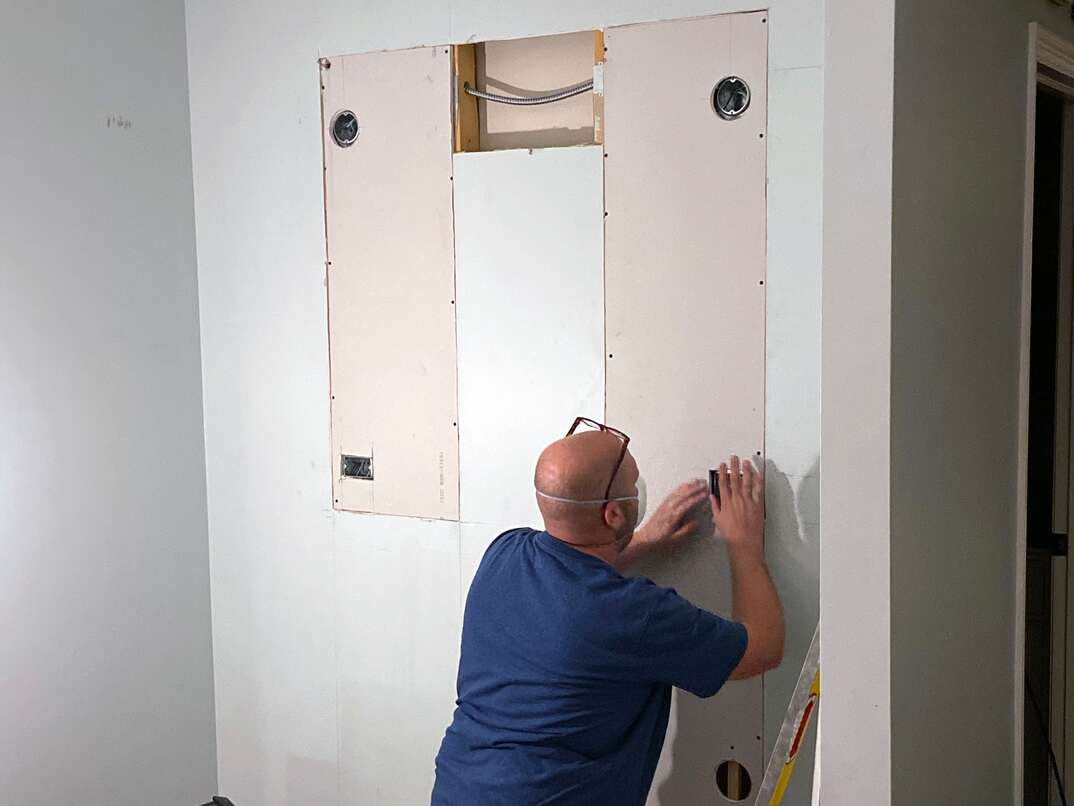 If you're scratching your head trying to figure out the difference between drywall and Sheetrock, you're not alone. All the words thrown around by contractors can leave homeowners confused, but understanding the jargon can help you pick the best material for your project.
So, are drywall and Sheetrock the same thing? Find out below.
What's the Difference Between Drywall and Sheetrock?
Drywall is a type of building material made from a layer of gypsum plaster between two layers of thick paper. It's commonly used for walls and ceilings and is generally more affordable than other wall materials. Drywall comes in several thickness options, including 1/4-, 1/2- and 5/8-inch panels. There are numerous finishes available, including soundproof and fire-resistant boards.
Sheetrock is a specific brand of drywall manufactured by the U.S. Gypsum Company. It contains a patented chemical formula, but there's very little difference between Sheetrock and unbranded drywall. However, the Sheetrock brand is so well-known that it's become synonymous with drywall, and the terms are often used interchangeably.
What's the Price Difference Between Drywall and Sheetrock?
According to HomeGuide, the average cost of a standard drywall panel is between $8 and $20. Sheetrock panels are generally slightly more expensive, costing somewhere between $12 and $20 per panel. However, some homeowners prefer to use Sheetrock because it undergoes extensive safety testing. Exactly how much you pay per sheet for a drywall or Sheetrock panel depends on the panel size, thickness and finish.
What Are Some Other Words for Drywall?
There are several other terms for drywall, including:
Elocal Editorial Content is for educational and entertainment purposes only. Editorial Content should not be used as a substitute for advice from a licensed professional in your state reviewing your issue. Systems, equipment, issues and circumstances vary. Follow the manufacturer's safety precautions. The opinions, beliefs and viewpoints expressed by the eLocal Editorial Team and other third-party content providers do not necessarily reflect the opinions, beliefs and viewpoints of eLocal or its affiliate companies. Use of the Blog is subject to the
Website Terms and Conditions.
The eLocal Editorial Team operates independently of eLocal USA's marketing and sales decisions.