What's the Difference Between Contractors and Subcontractors?
by Team eLocal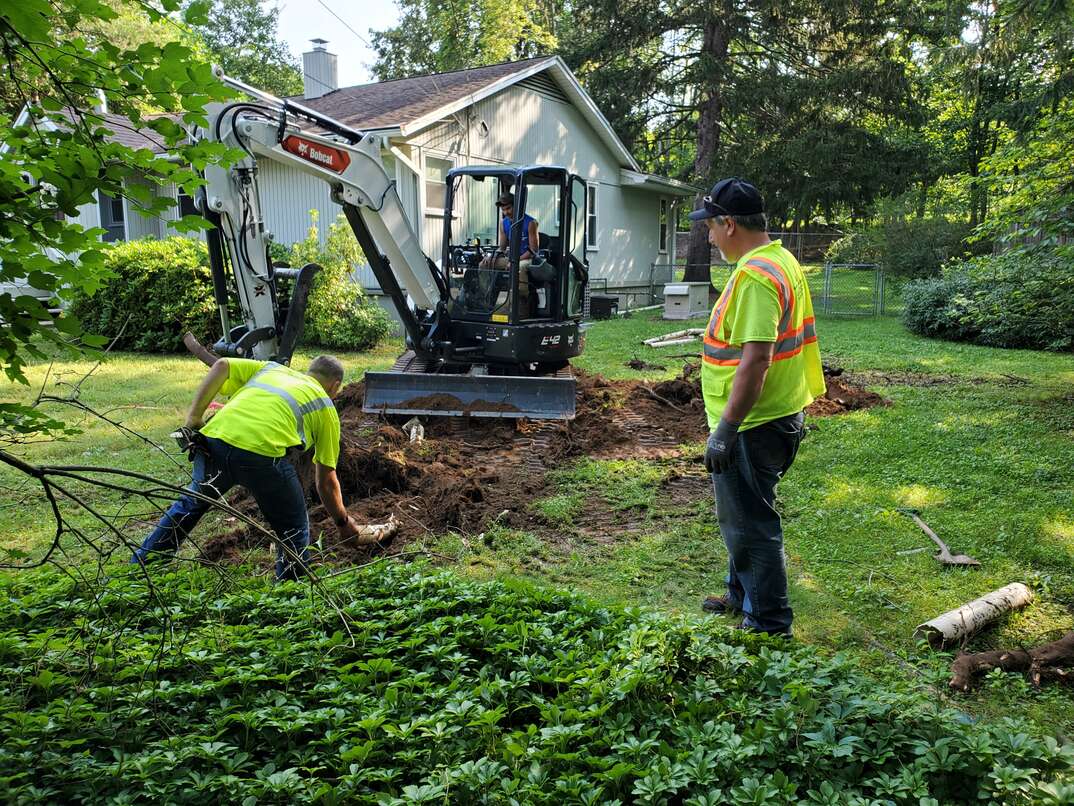 Some projects are easy and rewarding to DIY, but other projects call for professional contractors with specific skills and training. You've likely heard of contractors, general contractors and subcontractors, but you might not know the difference.
While they all work on construction and home improvement projects, they have different roles in the process.
What Is a Contractor or General Contractor?
A general contractor oversees an entire project. They're typically used for large construction projects — both commercial and residential — that involve multiple smaller projects. For example, if you're building a new home or completely renovating an older home, you'll typically have a general contractor to run the project. They coordinate the entire project to ensure everything is done safely and stays on time within the established specifications.
A contractor is hired for a specific service or project. If you have a specific project, such as rewiring your home or putting on a new roof, you might hire a contractor that specializes in that type of project to handle the work. You handle the hiring and direct the contractor on what you want to be done. They show up with the right tools and experience to do the project while adhering to building codes.
What Is a Subcontractor?
Subcontractors handle the work for the contractor as part of the larger job. They don't typically interact much with the client, instead reporting to the general contractor on the job. For a large project, there are typically lots of subcontractors for different specialties. If you're building a house, your general contractor might hire subcontractors to handle plumbing, electrical, roofing, flooring, drywall and other specific parts of the building process. Subcontractors are fully qualified to handle their area of expertise.
What's the Difference — and How Do They Work Together?
The hierarchy and hiring are the main differences between contractors and subcontractors. The client hires a contractor directly, whether it's to serve as the general contractor for a large project or a contractor for one specific project. The contractor hires subcontractors when necessary and is responsible for them getting the work done correctly. A general contractor takes on a managerial role and ensures all aspects of the project are completed. They supervise subcontractors and coordinate the different subcontractors who need to come in on a larger project. Subcontractors complete specific skill-based projects under the direction of the general contractor.
Elocal Editorial Content is for educational and entertainment purposes only. Editorial Content should not be used as a substitute for advice from a licensed professional in your state reviewing your issue. Systems, equipment, issues and circumstances vary. Follow the manufacturer's safety precautions. The opinions, beliefs and viewpoints expressed by the eLocal Editorial Team and other third-party content providers do not necessarily reflect the opinions, beliefs and viewpoints of eLocal or its affiliate companies. Use of the Blog is subject to the
Website Terms and Conditions.
The eLocal Editorial Team operates independently of eLocal USA's marketing and sales decisions.