How Much Does It Cost to Replace a Window?
by Team eLocal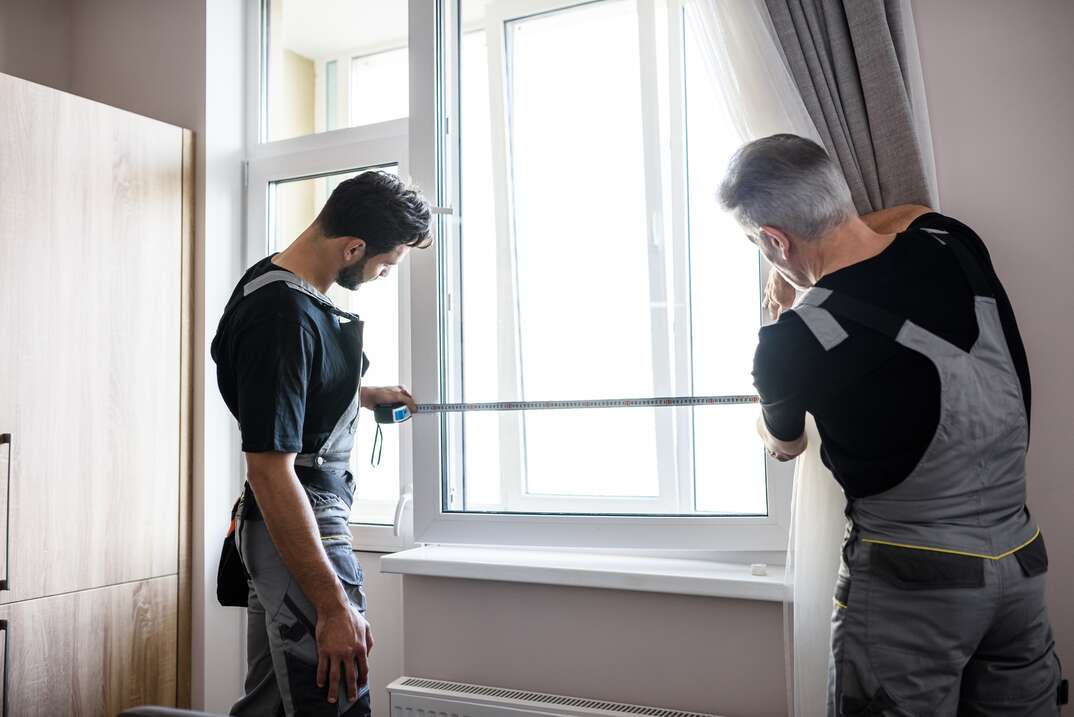 If your drafty windows have you constantly reaching for the thermostat or a stiff window setting is getting on your nerves, a replacement may be in order.
Window replacement can be a pricey project, but it could transform your home's appearance and even help reduce sky-high energy bills. Before you call contractors to obtain quotes, it can help to know how much window replacement costs on average.
When Should You Get New Windows?
The most obvious reason for replacing your windows is if they're cracked, damaged or difficult to open and close. However, you may also consider window replacement if your current windows look outdated and are harming your home's curb appeal.
Older windows can also be drafty and inefficient and allow excessive noise inside your home. Rocketing utility bills can be a sign that window replacement is necessary.
Talk to a Pro
Call to be connected to a local professional
How Much Do New Windows Cost?
Per Window
According to Forbes, the average window replacement cost is around $600 for a standard double-hung setting. However, you could pay as little as $200 or over $1,200 per unit, depending on your window type and size.
Whole House
You should expect to pay somewhere between $3,000 and $10,000, based on data from Bob Vila. to replace all the windows on a typical three-bedroom home, including labor costs. You'll likely pay toward the top end of the scale if your home has more windows than average, or if you want premium or custom settings.
What Factors Affect Window Replacement Costs?
Several factors affect how much window replacement costs, and one of the most significant is the type of framing material you want. Vinyl window settings are typically more affordable than wood, composite, aluminum or fiberglass frames. 
The size and type of your new windows also affect the overall cost. Standard single-hung windows are the least expensive to install, but you will have to pay more for double-hung or awning windows. Large window settings like bay or bow windows are also more costly because they have more panes than standard windows.
Finally, expect to pay more for energy-efficient windows. These windows are designed to prevent energy loss from inside your home, and they can also stop excessive heat and light from entering your house in the summer. Replacing your windows with energy-efficient units costs more upfront, but it could save you money on utility bills in the long run. The average energy-efficient window replacement cost per unit is between $325 and $785, according to Modernize.
How Much Does Labor Cost for Window Replacement?
Generally, contractors charge around $40 per hour for window replacement services. Therefore, you should budget between $100 and $300 per unit in labor costs. Installation — as in, putting a window where there currently isn't one — takes longer and requires more work, so expect a price to match.
However, more complex installations generally cost more because they take longer to fit. Expect to pay more to install large settings or windows in inaccessible locations like basements. Installing an egress window is often significantly more expensive than a standard setting.
How Much Do Custom Windows Cost?
You may need to purchase custom-made windows if you want an energy-efficient finish or your window settings are an unusual size or shape. You might also need to buy a building permit to install your custom windows, and prices for permits vary by area.
According to Bob Vila, you should expect to pay between $500 and $13,000 per unit for custom window replacement. The price could be higher if you require large settings or want to use premium materials.
Elocal Editorial Content is for educational and entertainment purposes only. Editorial Content should not be used as a substitute for advice from a licensed professional in your state reviewing your issue. Systems, equipment, issues and circumstances vary. Follow the manufacturer's safety precautions. The opinions, beliefs and viewpoints expressed by the eLocal Editorial Team and other third-party content providers do not necessarily reflect the opinions, beliefs and viewpoints of eLocal or its affiliate companies. Use of the Blog is subject to the
Website Terms and Conditions.
The eLocal Editorial Team operates independently of eLocal USA's marketing and sales decisions.