How Much Does Rug Cleaning Cost?
by Team eLocal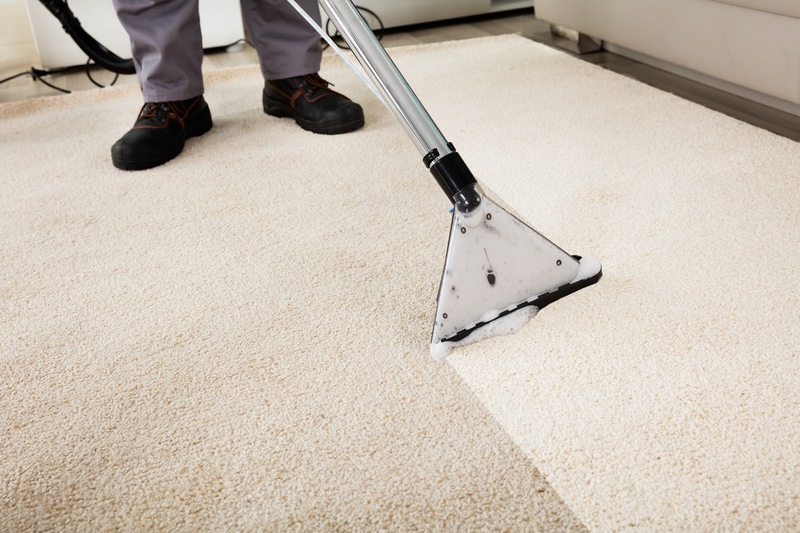 Rug-Cleaning Costs at a Glance
Professional cleaning: $2-$5 per square foot
Steam cleaning: $100 per room
Deep cleaning: Additional $1-$3 per square foot
Pest control treatment: $50
Restoration or repair: $100+
No one wants to hear the splash of a spilled drink hitting an expensive area rug. Rugs can protect carpets and hardwood, and they create a luxurious feeling in your home. But stains, odors and dust all pose a danger to your precious rugs.
Whether you have a new rug or an antique, professional rug cleaning services can help. Understanding the costs involved can help you select the service that's right for you.
Can My Area Rug Be Professionally Washed?
Yes, professional services are available to clean and restore area rugs. Hot water extraction, or steam cleaning, is available for some rugs. This type of cleaning is similar to carpet cleaning done in your home.
Steam cleaning isn't appropriate for all rugs. Heat and moisture can damage silk, wool and antique rugs, so these rugs require special care or hand cleaning.
Where Can I Take an Area Rug to be Cleaned?
Rug and carpet cleaning companies will clean an area rug in your home with hot water extraction. Professional rug-cleaning companies handle more complicated rug-cleaning jobs. You can take your rug to one of these businesses for cleaning, and many offer pickup and delivery pickup services.
Cleaning a large or delicate rug requires time, sufficient space and the right supplies. A professional specializing in rug care can help you avoid shrinkage, tears or color bleeding during the cleaning process.
How Much Does Rug Cleaning Cost?
On average, professional area rug cleaning costs between $2 and $5 per square foot. For example, the area of an 8-foot by 10-foot rug is 80 square feet, so the average cleaning cost would be between $160 and $400. Expect to pay additional fees for pickup and delivery services, repairs and special treatments.
In-home steam cleaning is cheaper, especially if done with a whole-house carpet cleaning service. Steam cleaning typically costs less than $100 per room.
What Factors Impact Cost?
Many factors can influence the cost of rug cleaning. Understanding these factors can help you determine which services you want to purchase.
Geographic Location
As with any product or service, the cost of rug cleaning varies by area. Expect higher prices in big cities with high costs of living. Services tend to be cheaper in smaller towns, but you may also have fewer options.
Type of Rug
Rugs are made from different materials and dyes, impacting the cleaning costs. Material types include:
Wool
Silk
Cotton
Synthetic fibers
Cheaper in-home carpet cleaning may be appropriate for synthetic rugs. Silk and wool rugs are more delicate and require extra care.
Persian rugs, handwoven rugs and rugs with certain dyes can also cost more because cleaners must not damage the intricate knotting and structure. Some dyes can bleed and ruin the color scheme and pattern of the rug if exposed to water.
Additional Services
You should expect additional expenses if you need more than basic rug cleaning. Add-on services include:
Deep cleaning
Odor removal
Stain removal
Rug restoration and repairs
Pest elimination
Odor removal and all-over deep cleaning can add around $1 to $3 per square foot. Pest control treatments are approximately $50. Restoration and repair costs can vary significantly depending on the type of rug and the extent of the damage, but these services usually add at least $100 to the total cost.
Is It More Cost-Effective to Just Get a New Rug?
Rug cleaning costs can add up quickly. For low-end synthetic rugs, professional cleaning may not be cost-effective. Sometimes, you can clean these yourself with a steam cleaner or stain removal spray. Replacing these rugs might even be cheaper than professional cleaning.
Large handmade rugs or those made from expensive materials can cost hundreds or even thousands of dollars. A professional cleaning to maintain these rugs is worthwhile.
ProFindr
Fast, Easy and Commitment Free.
Skip the search and get the number for a pro near you texted to your phone.
Talk to a local pro. We connect you to pros who are local and available to work.