How Much Does a Radon Inspection Cost?
by Team eLocal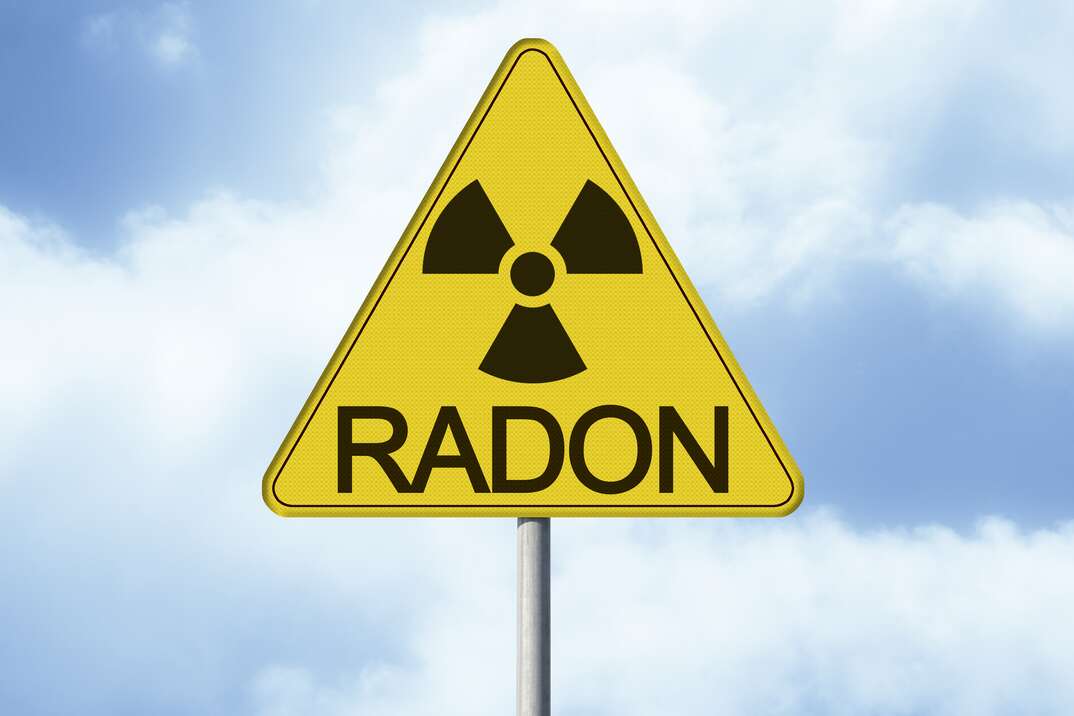 Radon is a colorless, odorless gas that can sometimes build up inside dwellings, and high levels can be harmful. In fact, radon inhalation is one of the leading causes of lung cancer in the U.S., second only to smoking.
Fortunately, testing your home for radon is an effective way to tell if you have a problem. Find out how much a radon inspection costs and how much you should expect to pay for a DIY radon testing kit.
What Is Radon Testing?
Radon testing involves a small device that can tell you if there are high radon levels inside your home that could pose a risk to your health. You can purchase home radon test kits or pay for a professional radon inspection.
Talk to a Pro
Call to be connected to a local professional
How Do I Know If I Should Test My Home for Radon?
Any building can develop a radon issue; testing your home is the only way to know if you have dangerously high levels. Therefore, the Centers for Disease Control and Prevention recommends that every home is tested for radon. Radon levels can differ widely between adjacent houses, so don't assume your home is safe because your neighbors got a normal test result.
It's particularly important to test for radon if you or someone you live with smokes tobacco. Smokers living in homes with high radon levels are up to 10 times more likely to develop lung cancer than nonsmokers living in houses with similar levels.
How Much Does a Home Radon Testing Kit Cost?
You can purchase home radon testing kits from DIY stores. Generally, you should expect to pay between $10 and $50 for a DIY radon test. It's essential to research any test kit you're considering to ensure that it gives accurate results.
How Much Does a Professional Radon Inspection Cost?
According to Thumbtack, a radon inspection costs between $125 and $275 on average as a stand-alone service. Professional radon inspections usually provide a more accurate result than DIY kits. The contractor can use the readings to recommend mitigation methods if your home tests positive.
Many home inspection packages include a radon test, and it's often cheaper to purchase a radon inspection as part of a bundle than to pay for each service separately. Expect to pay around $435 for a home inspection and radon test, or $490 for a home inspection, radon test and termite inspection.
How Long Does a Radon Test Take?
It usually takes around 48 hours to get the results of a professional radon inspection. However, you may need ongoing testing if your home tests positive and requires mitigation. Long-term radon testing usually takes around a year.
Elocal Editorial Content is for educational and entertainment purposes only. Editorial Content should not be used as a substitute for advice from a licensed professional in your state reviewing your issue. Systems, equipment, issues and circumstances vary. Follow the manufacturer's safety precautions. The opinions, beliefs and viewpoints expressed by the eLocal Editorial Team and other third-party content providers do not necessarily reflect the opinions, beliefs and viewpoints of eLocal or its affiliate companies. Use of the Blog is subject to the
Website Terms and Conditions.
The eLocal Editorial Team operates independently of eLocal USA's marketing and sales decisions.