How Much Does It Cost to Put in a Pool?
by Team eLocal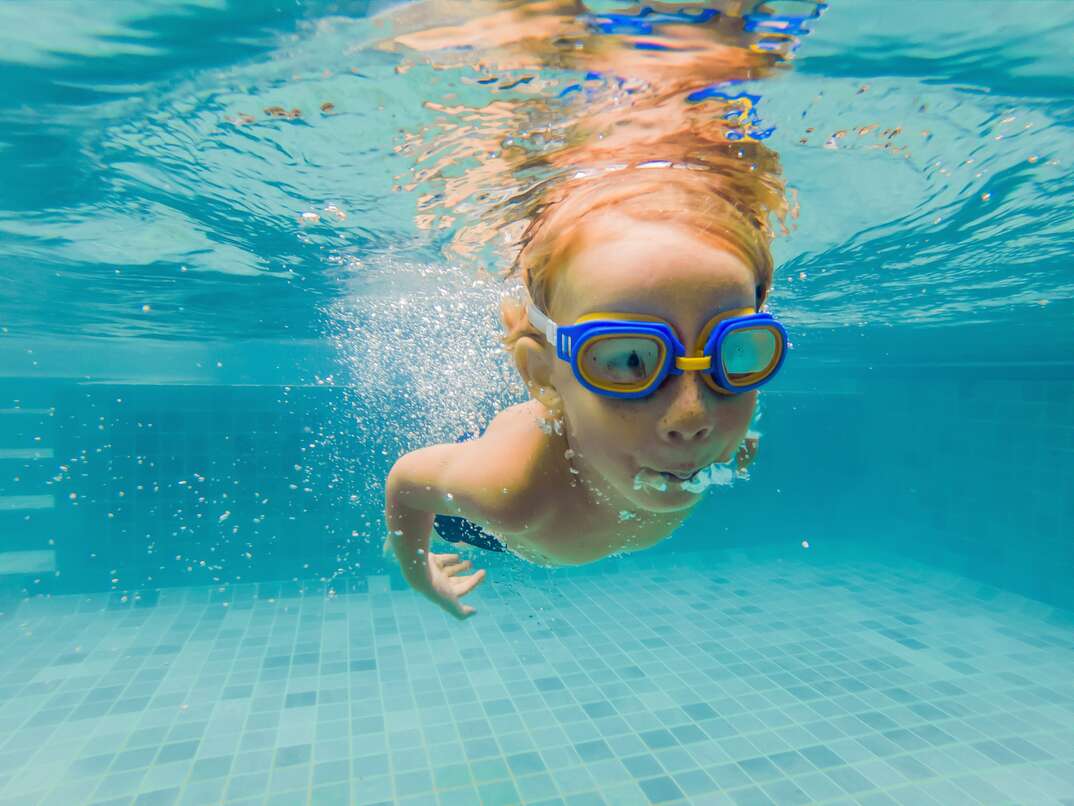 Pool Costs at a Glance
Inground pool: $35,000, average; $28,000-$55,000, range
Semi-inground pool: $8,000-$22,500
Above-ground pool: $850-$8,000, pool; $1,000-$3,000, installation
Indoor pool: $95,000-$350,000
Infinity pool: $80,000, average; $55,000-$130,000, range
Pool heater: $3,500-$5,500
Hot tub: $3,500, average; $100-$5,500, range
Pool maintenance: $1,000-$2,000 per year
A cooling dip in a swimming pool is the perfect way to relax. If you're considering installing a pool in your own backyard, it's essential to understand the costs involved before undertaking this major home improvement project.
So, how much does a pool cost? Here's everything you need to know before you dive in.
How Much Does It Cost to Install a Pool? — By Pool Type
Inground
Inground pools are sunk entirely below ground. They're generally more expensive to install than above-ground pools, with installation costing somewhere between $15 and $25 per square foot. According to HomeGuide, the average total cost of installation is around $35,000. However, you could end up paying between $28,000 and $55,000, depending on the size and materials.
Semi-Inground
Semi-inground pools are partially submerged below ground, with a portion of the walls extending above the ground. They aren't buried as deeply as a true inground pools, so installation costs are lower. On average, LawnStarter says a semi-inground pool costs between about $8,000 and $22,500 for materials and installation. Expect to pay towards the upper end of the scale for a larger pool or premium materials.
You should also factor in the costs of installing decking. Most semi-inground pools require some form of decking to make them safe and practical to use. Basic concrete decking costs around $10 per square foot, while custom-designed decking could cost $15 per square foot or more.
Above-Ground
Above-ground pools are generally significantly cheaper to install than inground or semi-inground pools because you won't need to dig a pit. The average above-ground pool costs around $1,500 for the pool itself, with a typical price range between $850 and $8,000. Above-ground pool installation costs a further $1,000 to $3,000.
Indoor
Indoor pools usually cost between $125 and $200 per square foot, according to Fixr. The overall costs can vary significantly, depending on the pool's size, type and materials. You should expect to pay around $95,000 to install a 12-foot by 24-foot inground pool in an existing building.
However, the costs can be much higher if you also need to construct a building to house your pool. Installing a large inground pool and erecting a structure could set you back as much as $350,000.
Infinity Pool
Infinity pools are a type of inground pool where the water is level with the edge to create the effect of the water merging with the surroundings. They're more difficult to construct than regular inground pools, so you should expect to pay around $25,000 more than a standard construction. According to Forbes, the average infinity pool costs around $80,000 to install, with prices starting at around $55,000 and exceeding $130,000 for complex designs.
Talk to a Pro
Call to be connected to a local professional
How Much Does It Cost to Install a Pool? — By Pool Material
Concrete
Concrete is the most expensive pool material, but it's longer-lasting than fiberglass and vinyl. Another advantage of using concrete is that you can create any shape you like. The average concrete pool costs around $51,000, including materials and labor, with a typical range between $29,000 and $60,000. You should expect to pay between $50 and $150 per square foot.
Fiberglass
Fiberglass pools are cheaper to install than concrete pools and more expensive upfront than pools with a vinyl liner. However, they're the cheapest pool type to maintain.
How much a fiberglass pool costs depends on its size and whether you want an inground or above-ground pool. The national average cost to install a fiberglass pool is around $46,000, with a typical range between $24,400 and $59,900.
Vinyl
Vinyl pools cost less upfront than any other pool type. The national average cost to install a vinyl pool is $45,000, but you might spend anywhere from $35,000 to $65,000. The overall cost depends on the pool's size and shape. Rectangular pools are more affordable than round or lagoon-shaped pools because curved edges are more complicated to construct.
How Much Does a Pool Heater Cost?
The average cost to purchase and install a pool heater is around $4,500, with a typical range between about $3,500 and $5,500.
Gas or propane pool heaters generally have the lowest upfront costs, usually coming in somewhere between $1,350 and $5,500. However, you should expect to pay between $30 and $500 per month on operating costs.
According to River Pools and Spas, electric pool heaters are more expensive, costing between $2,000 and $7,000 on average. On the other hand, they're cheaper to run than gas or propane models. It costs between $50 and $100 per month to operate an electric pool heater.
Prices for solar pool heaters vary by manufacturer. Solar Reviews says you should expect to pay somewhere between $3,000 and $7,500 for the heater itself. Installation costs between $500 and $2,000 on top of that.
Although solar water heaters are generally more expensive than regular models, they cost less to run because they use sunlight as a power source. Therefore, you could end up saving money overall across several years.
How Much Does a Hot Tub Cost?
Installing a hot tub can be a more affordable alternative to constructing a swimming pool, costing around $3,500 on average, based on data from Consumer Affairs. The main factor affecting the overall cost is whether you want an inground or above-ground hot tub. Above-ground hot tubs are the cheaper option, costing between $100 and $500, while an in-ground hot tub could set you back between $1,000 and $5,500.
How Much Does Pool Maintenance Cost?
Most people pay between $1,000 and $2,000 per year on pool maintenance. However, the amount you spend could be as high as $5,000 after factoring in repairs and utility costs.
Some homeowners prefer to hire a company to take care of basic pool maintenance, and these services cost around $150 per month. You can save on the costs of maintenance by doing straightforward jobs yourself, like checking the water levels.
Elocal Editorial Content is for educational and entertainment purposes only. Editorial Content should not be used as a substitute for advice from a licensed professional in your state reviewing your issue. Systems, equipment, issues and circumstances vary. Follow the manufacturer's safety precautions. The opinions, beliefs and viewpoints expressed by the eLocal Editorial Team and other third-party content providers do not necessarily reflect the opinions, beliefs and viewpoints of eLocal or its affiliate companies. Use of the Blog is subject to the
Website Terms and Conditions.
The eLocal Editorial Team operates independently of eLocal USA's marketing and sales decisions.