Shaky Foundation? Here's How Much Foundation Repairs Cost
by Team eLocal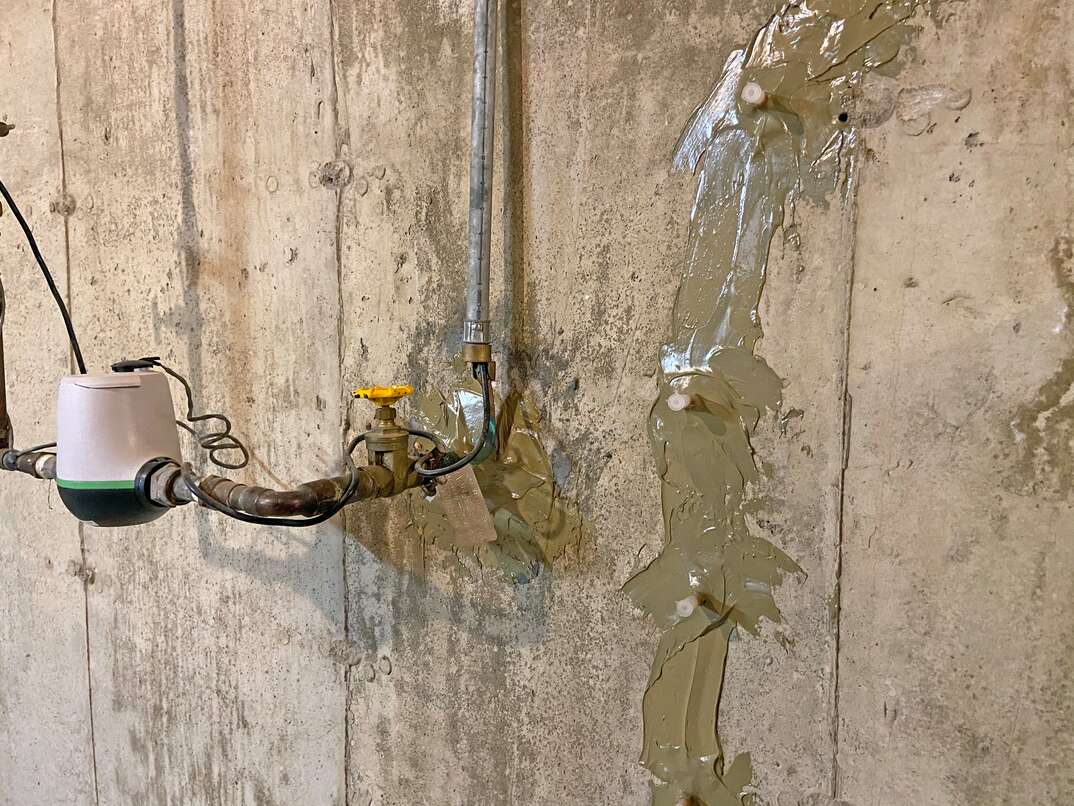 Foundation Repair Costs at a Glance
Total repair costs: $2,000-$7,000
Hydraulic piering: $1,000-$7,000 per pier
Foundation jacking: $500-$1,300
Sealing: $2,000-$7,000
Permits: $75-$150
Labor cost: $200 per person
When the foundation of your home starts to deteriorate and crumble, you've got a problem on your hands. If the damage gets too extensive, the foundation won't be able to support the house properly. This can cause portions of the house to shift and break apart, and may make it unsafe to live in.
If you're eyeing a crack in your foundation and getting a little worried about whether your home is stable, there's some good news: You can take action to repair the foundation now before it gets any worse.
Common Foundation Repairs
According to Bob Vila, foundation repair costs range roughly from $2,000 to $7,000, depending on the type of work being done.
Piering or Underpinning
This involves the installation of hydraulic piers to reset your foundation. The process requires excavating holes underneath the house to place the piers into. The installer activates the hydraulic piers to support a concrete foundation and ensure the house is level again. Foundation repair professionals are required to perform this job, and you can expect to pay from $1,000 to $7,000 per hydraulic pier.
Jacking
Another method to support concrete foundations is by "jacking" the foundation back into position. This involves using grout. The grout is mixed with other materials and pumped underneath the foundation. The pressure of the mixture forces everything back into place and costs about $500 to $1,300. Please note: This is typically a temporary repair job until a more permanent one can take place. It doesn't stop the foundation from continuing to sink.
Sealing Foundation
Sealing the foundation is important, especially in moist areas. A waterproof membrane is placed on the outer wall of the foundation to prevent moisture and water from coming through it. This work is fairly extensive because the dirt often has to be removed from the outer foundation wall to place the membrane. The cost for this type of project can run between $2,000 and $7,000. Another option is to use patches to cover the cracks or by pumping sealants into the cracks to seal them off.
Talk to a Pro
Call to be connected to a local professional
Why Are Foundation Repairs So Expensive?
Three things drive the cost of repairs: type of foundation, repairs needed and geographic location. Some houses sit on wooden piers and have a crawl space underneath them. Older houses typically use brick and cinder blocks to build the foundation. Others use modern concrete basement walls and floors. Work on these concrete foundations is usually the most expensive.
There are other things to consider, such as the cost of permits and labor. Permits can cost anywhere from $75 to $150, and labor costs can be as high as $200 per person.
Signs Your Foundation Needs to Be Repaired
Recognizing problems and starting repairs as soon as possible can help keep repair costs down. There are four things you should look for to see if your foundation is starting to crumble or shift:
Cracking
Cracks can appear either on the outside, inside or both. This is a sure sign that the foundation is either sinking or crumbling. Left alone, cracking typically gets larger and wider until parts of the foundation break apart and fall into the basement.
Water
Water can be a sign the foundation is cracking and crumbling (though not always; this should be checked by a professional). It could also be a sign that the protective coating on the outside wall of the foundation is deteriorating and needs to be replaced. The coating is usually made of rubberized cement to create a waterproof membrane. Repairing the coating requires digging along the outside wall to expose it so it can be reapplied or replaced.
Bowing or Sagging Walls
Hydraulic pressure on the outside of the walls can cause the foundation to bow or sag inward and crack. This is typically a three-step repair job. First, dirt has to be removed from the outside of the wall. A drainage system needs to be installed to move rain and melting snow water away from the foundation, and then repairs are made to the walls to shore and seal them up.
Gaps
When a house settles or shifts due to temperature fluctuations, it can cause gaps where there are already openings in the walls. You'll often see this happening around doors and windows throughout the house, resulting in problems opening and closing them.
Keeping the foundation of your house in good shape is important. The foundation supports the house, and if it deteriorates, the house could shift and become unusable. You need to make sure you address any problems right away before they get worse.
Elocal Editorial Content is for educational and entertainment purposes only. Editorial Content should not be used as a substitute for advice from a licensed professional in your state reviewing your issue. Systems, equipment, issues and circumstances vary. Follow the manufacturer's safety precautions. The opinions, beliefs and viewpoints expressed by the eLocal Editorial Team and other third-party content providers do not necessarily reflect the opinions, beliefs and viewpoints of eLocal or its affiliate companies. Use of the Blog is subject to the
Website Terms and Conditions.
The eLocal Editorial Team operates independently of eLocal USA's marketing and sales decisions.