How to Install an Outdoor Faucet Cover
by Team eLocal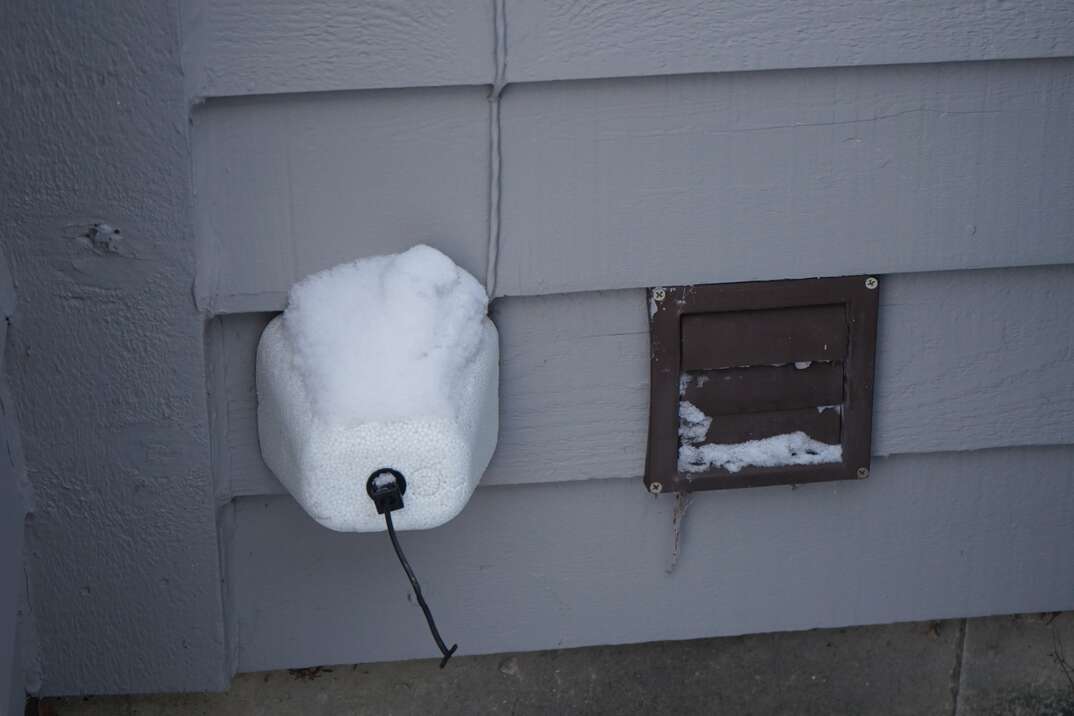 Installing Outdoor Faucet Covers at a Glance
Winterizing your home is essential for keeping your systems running in cold weather, and your plumbing is particularly vulnerable to damage. Insulating your outdoor faucet is an effective way to prevent your outdoor water supply from freezing and reduce the chances of a cracked pipe.
Below, you'll find a guide on how to install an outdoor faucet cover.
Should You Cover Outdoor Faucets in the Winter?
Covering an outdoor faucet before the cold weather hits is an important part of winterizing your home. Allowing the water inside your outdoor faucet to freeze can damage the spigot or nearby pipes. Water expands when it freezes, which could lead to cracks in your plumbing. A faucet cover insulates the faucet to stop it from freezing up.
Covering your outdoor faucets can help make your home more energy-efficient and prevent drafts around the fixture opening. It can also stop pests from entering your home through the spigot.
Finally, outdoor faucet covers can stop small, curious children from turning on the water supply. If your child switches on your faucet and you don't discover it for a while, it could lead to flooding and expensive repairs. Some outdoor faucet covers can also stop other people from using your water supply if they have access to your home's exterior.
Where Can You Buy Outdoor Faucet Covers?
You can purchase outdoor faucet covers and outdoor faucet caps relatively cheaply from most DIY stores and online. If you need to winterize your outdoor faucet, check that any product you purchase is designed to insulate exterior faucets.
How Do You Put Covers on Your Outdoor Faucets?
There are various types of outdoor faucet cover, so you should defer to the manufacturer's instructions if they differ from the instructions below. The following steps describe how to install a drawstring faucet cover. You can skip draining the faucet if you're using your cover to prevent access to the faucet in warmer weather.
Step 1: Remove Accessories
First, remove the hose or any other accessories attached to your outdoor spigot and store them somewhere safe. Now is also a good time to inspect your faucet for damage and perform any necessary repairs before winterizing it and installing your cover.
Step 2: Drain the Pipes
Turn your home's water supply off to stop any more water from flowing to the faucet. Open the faucet and allow any remaining water in the supply pipes and spigot to drain until it runs dry. This ensures that no water is left inside or adjacent to the faucet that could otherwise freeze up and damage your plumbing. Finally, turn the faucet off firmly and switch the water supply back on.
Step 3: Install the Faucet Cover
Check that your outdoor faucet cover is insulated. If it isn't, you can wrap your faucet in pipe insulation and pack extra insulation into the faucet cover to stop it from freezing.
Next, loosen your faucet cover's drawstring and move the lock to the ends of the cords away from the cover. Loop the cords under the open end of the faucet cover to encircle the edge. Finally, place the cover over the faucet and pull the drawstring tight around the spigot, pulling the lock up the drawstring to keep it firmly in place.
Elocal Editorial Content is for educational and entertainment purposes only. Editorial Content should not be used as a substitute for advice from a licensed professional in your state reviewing your issue. Systems, equipment, issues and circumstances vary. Follow the manufacturer's safety precautions. The opinions, beliefs and viewpoints expressed by the eLocal Editorial Team and other third-party content providers do not necessarily reflect the opinions, beliefs and viewpoints of eLocal or its affiliate companies. Use of the Blog is subject to the
Website Terms and Conditions.
The eLocal Editorial Team operates independently of eLocal USA's marketing and sales decisions.