What Is a Sump Pump?
by Team eLocal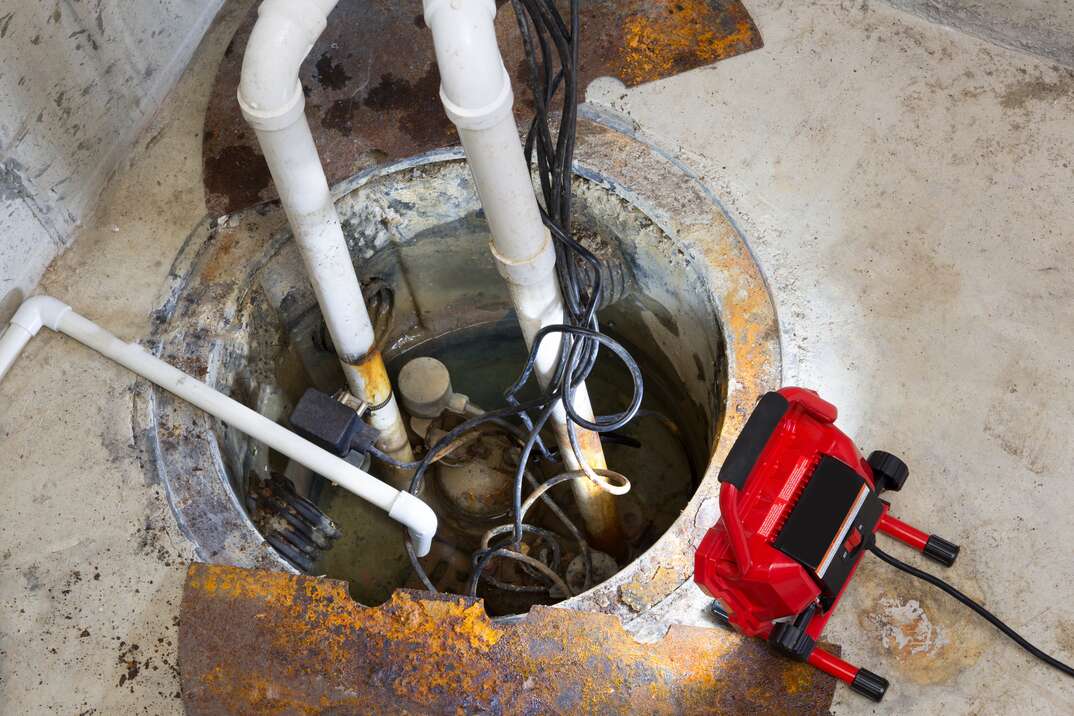 If your house has a basement, you've probably experienced that sinking feeling when torrential rain strikes.
Worrying about a flooded basement is hardly a relaxing way to spend a rainy day, so it's worth figuring out how to reduce the risk. Installing a sump pump can help protect your basement and foundations.
What Is a Sump Pump?
A sump pump stops your basement from flooding during heavy rainfall. It's installed at the lowest point of your house and remains on standby until it detects increased water levels in the area around your home. It then pumps the excess water into a storm drain.
Water-saturated soil around your home can cause serious damage to your basement and foundation. It can also cause mold and mildew to grow inside your basement and make it more attractive to pests. Therefore, a sump pump is essential to keep the house in good condition.
How Does a Sump Pump Work?
Most sump pumps are wired into the house's electrical system, but there are water-powered models available. A water-powered sump pump could be a better option if you experience frequent power outages.
Sump pumps sit submerged in a sump pit. When it rains heavily, water drains into the sump pit and the water level rises. The sump pump has a float switch that activates the pump mechanism when the water reaches a certain level.
Do All Houses Need a Sump Pump?
You probably need a sump pump if you have a basement and live in an area with heavy rainfall. Generally, it's best to install a sump pump if you're unsure because a flooded basement can be expensive to fix. Sometimes, installing a sump pump is a condition of obtaining homeowners insurance. In this situation, failing to install a sump pump could result in loss of coverage.
Elocal Editorial Content is for educational and entertainment purposes only. Editorial Content should not be used as a substitute for advice from a licensed professional in your state reviewing your issue. Systems, equipment, issues and circumstances vary. Follow the manufacturer's safety precautions. The opinions, beliefs and viewpoints expressed by the eLocal Editorial Team and other third-party content providers do not necessarily reflect the opinions, beliefs and viewpoints of eLocal or its affiliate companies. Use of the Blog is subject to the
Website Terms and Conditions.
The eLocal Editorial Team operates independently of eLocal USA's marketing and sales decisions.