How Much Does It Cost to Hire a Locksmith for Your Car?
by Team eLocal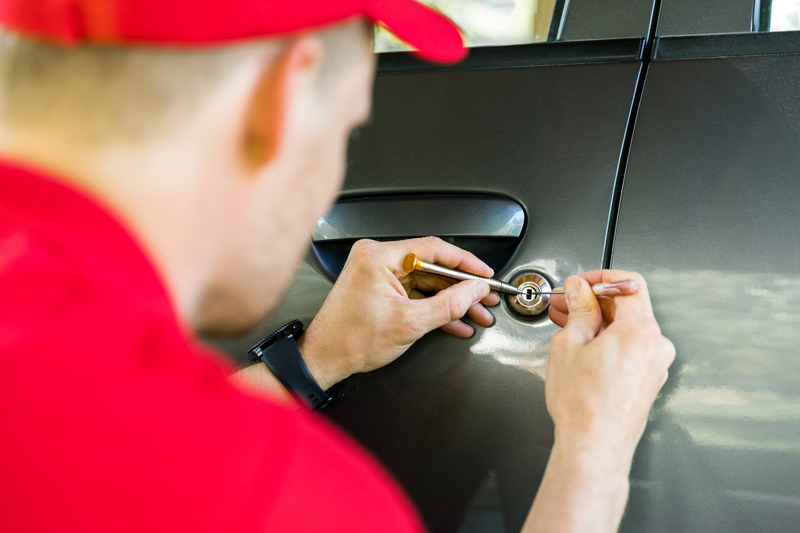 Having the number of a reputable car locksmith on hand can be a real lifesaver if you're locked out of your car or your lock, key or ignition breaks.
However, many vehicle owners worry about how much car locksmiths cost. Here's a breakdown of common service costs.
How Much Does It Cost to Hire a Locksmith for Your Car?
According to HomeGuide, locksmiths charge around $129 per service, with a typical range between $85 and $175. How much you pay depends on several factors, including the complexity of the job and your vehicle's make and model. You'll usually have to pay more for car locksmith services for luxury cars because they require specialist tools.
Car locksmiths generally charge around $75 per hour, including a minimum call-out fee of $75 that covers the first hour's work. A car locksmith costs around $95 if you need assistance outside regular working hours. You may also need to pay roughly $10 in additional fees if the locksmith has to travel a long way to reach you.
Talk to a Pro
Call to be connected to a local professional

Car Locksmith Services
New Key or Key Fob
How much it costs to replace a car key depends on the key type. Replacing a basic manual key can cost as little as $50. Meanwhile, replacing a transponder chip key costs between $125 and $250, and a new smart key remote costs between $150 and $250.
Unlocking a Car
Expect to pay between $60 and $85 for a car locksmith to unlock your vehicle. Generally, it costs around $85 to unlock a car trunk, and opening a door costs roughly $75.
Fixing a Car Lock
How much it costs to fix a broken car lock depends on what's wrong with it. It usually costs between $75 and $140 to remove a key that's snapped off inside the lock.
Rekeying Lock
Rekeying a car is an alternative to replacing the locks and involves altering the pin positions so that you can insert a new key. Car locksmiths usually charge between $75 and $180 for rekeying services. Rekeying a vehicle ignition is more expensive, costing between $120 and $225 on average.

Changing Locks
Hiring a car locksmith to change a vehicle lock is often cheaper than taking it to a dealership, costing between $75 and $220. However, you may be able to have it changed for free at a dealership if your car is under warranty.
Emergency Services
Locksmiths usually charge more for emergency or out-of-hours services. You should expect to pay between $100 and $250 for emergency services — or around $20 more than the standard charge. Call 911 if a baby, small child or pet is locked inside the car because the heat can cause serious illness. The police or fire service can unlock your car or force their way into the vehicle for free in an emergency, but this may cause damage to your vehicle.
Elocal Editorial Content is for educational and entertainment purposes only. Editorial Content should not be used as a substitute for advice from a licensed professional in your state reviewing your issue. Systems, equipment, issues and circumstances vary. Follow the manufacturer's safety precautions. The opinions, beliefs and viewpoints expressed by the eLocal Editorial Team and other third-party content providers do not necessarily reflect the opinions, beliefs and viewpoints of eLocal or its affiliate companies. Use of the Blog is subject to the
Website Terms and Conditions.
The eLocal Editorial Team operates independently of eLocal USA's marketing and sales decisions.