How to Hire a Driveway Contractor
by Team eLocal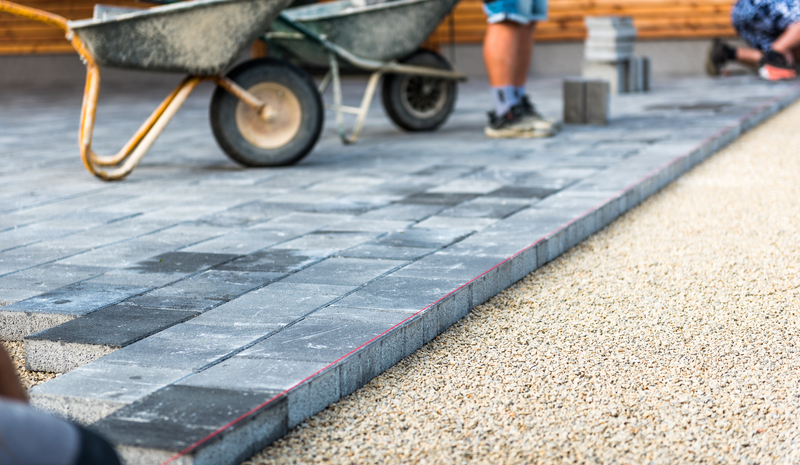 Installing a driveway seems like a straightforward process — maybe even an easy one — right? You just mark out the area and pour enough gravel or asphalt to cover it.

Not so fast. As with most processes, installing a driveway is more complicated than you'd think. It requires precision and skill to make sure you get the end product you were hoping for. The right contractor can help you realize your driveway dreams. Here's how to hire one.
Signs Your Driveway Needs Repair or Replacement

First things first: You should determine if your driveway needs replacement, or if a simpler patch and repair job will do.
If your driveway is more than a decade old, receives heavy use or experiences harsh winters, a complete replacement is probably in order.

Otherwise, look for other signs of wear, like:

• Cracking
• Raveling
• Potholes
• Crumbling edges

If you're unsure of the age of your driveway or the extent of the damage, call an expert driveway contractor to perform an on-site evaluation.
What's the Right Type of Driveway for Your Property?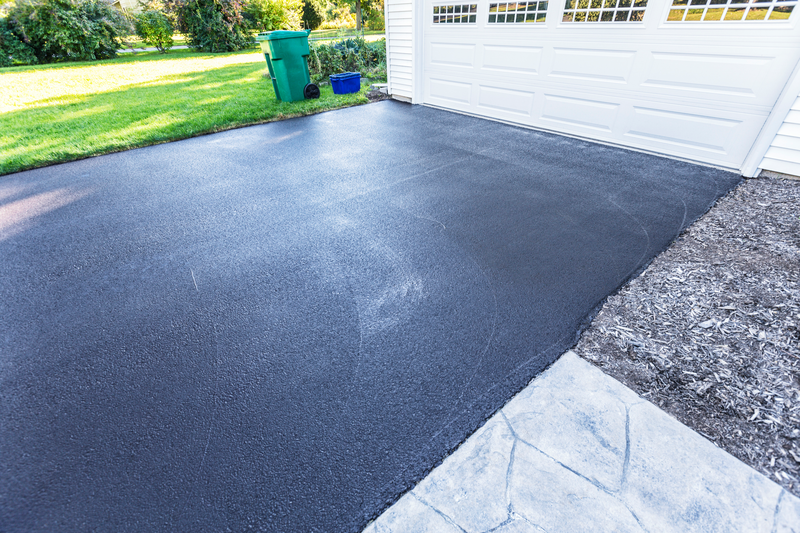 Before you pick up the phone and call an expert, there are a few things to decide in regards to your new driveway. The first is the choice of material. As we've mentioned above, gravel is the fastest and most budget-friendly option, but it's high on routine maintenance.

Concrete and asphalt offer a more finished look and require less maintenance if they're properly installed. With gravel and asphalt, there is less need for chores like power-washing, which keeps concrete cleaner but can damage other materials.

Next, you should consider the slope and width. It's always good to leave room for at least two cars. The slope should provide enough of an angle to prevent water pooling, but you want to avoid a driveway that's unnecessarily steep. Whether to make the driveway straight or curved depends on personal taste, the aesthetics of your property and the amount of space available. If you're not sure what dimensions and shape are right for your property, a driveway installer can help you draw up a plan.
Finding a Reputable Driveway Installer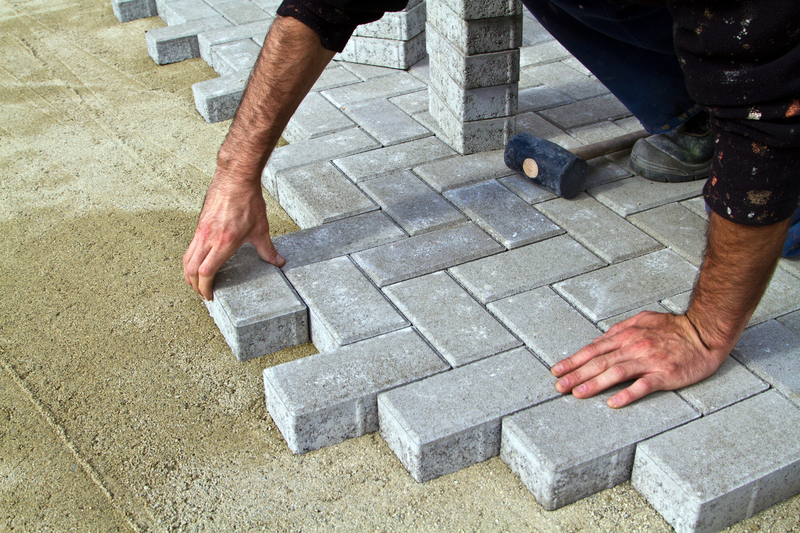 Look at Their Qualifications
The first thing you should ask when talking to any contractor is whether they're fully licensed and insured.
Next, you'll want to know what type of expertise they have. Do they do mostly concrete drives, or can they install any type of driveway? Other considerations include their availability, expected turnaround time and price.
Find Out What Previous Customers Think
You should check the contactor's reviews from previous customers for real-world examples of their work. You can also ask the contractor for references.
Check Their Prices
Choose three contractors or installation companies in your area and ask them for an estimate for your project. Don't go for the cheapest right away; choose the one that offers the most service and value in relation to the price.
Many contractors will give you a free estimate. However, you should agree up-front on what the proposal covers and who will be doing the work. Some businesses subcontract work out to other technicians rather than doing it in-house.
You'll also need to know who will be responsible for related activities such as getting permits, hauling debris or scheduling an inspection. Will the price of these activities be included in the cost of the job?
ProFindr
Fast, Easy and Commitment Free.
Skip the search and get the number for a pro near you texted to your phone.
Talk to a local pro. We connect you to pros who are local and available to work.