How Much Does It Cost to Put Up a Fence?
by Team eLocal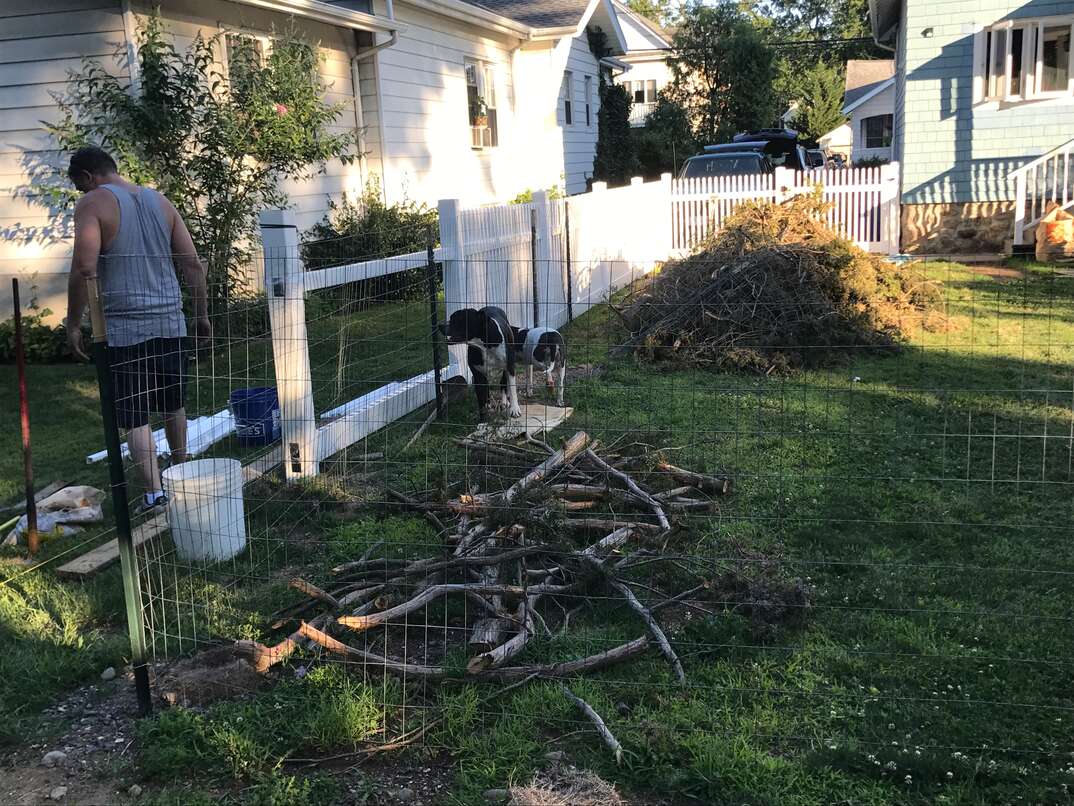 Fencing Costs at a Glance
Wood fence: $1.50-$17.50 per linear foot
Vinyl fence: $15-$25 per linear foot
Chain link fence: $5 per linear foot
Iron fence: $30-$50 per linear foot
Labor cost: $30-$80 per hour
Whether it's for privacy and safety or to increase aesthetics and property value, installing a fence around your yard can be a great idea. But how much does a fence cost?
Fence installation costs vary depending on the materials and installation methods you choose. In general, you can expect to spend between $1,000 and $4,000.
Wood Fence Costs
A wooden fence offers a classic, natural look and can be constructed for relatively cheap, depending on the type of wood you choose.
Based on data from Bob Vila, your cheapest option is treated pine, at $1.50 per linear foot. At the upper end, redwood costs about $17.50 per linear foot. Cedar is a midrange option: $7 to $15 per linear foot.
Talk to a Pro
Call to be connected to a local professional
Vinyl Fence Costs
Vinyl has become a popular choice for back and front yard fences because it's an easy material to maintain. For simple white vinyl, you can expect to pay between $15 and $25 per linear foot. If you prefer a colored fence like beige or black, expect to pay between $40 and $60 per foot.
Privacy Fence Costs
Carl Sandburg once said: "Love thy neighbor as thyself, but don't take down the fence." Privacy is something all of us value, and installing a privacy fence lets you enjoy your backyard without worry. When it comes to privacy fence cost, Forbes says the price depends largely on the material you choose. Some of the cheapest privacy fencing materials include wire and bamboo.
Wire: $1 to $7 per linear foot
Bamboo: $6 to $12 per linear foot
Wood: $17 to $22 per linear foot
Vinyl: $15 to $30 per linear foot
Wrought Iron: $24 to $50 per linear foot
Aluminum: $30 to $50 per linear foot
Chain Link Fence Costs
Like wood, chain link is a relatively budget-friendly option. While chain link is not the most aesthetic fence material, it does allow you to see through the fence, making it a good choice for a security fence, or a fence for keeping pets in your yard. You can expect to pay as little as $5 per linear foot of chain link fence, according to The Spruce.
Iron Fence Costs
Iron fencing is an eye-catching option ideal for fencing in front yards and gardens. But it's certainly not your cheapest choice. If you're set on the wrought iron look, expect to pay around $30 to $50 per linear foot. In some instances, you could end up paying $100 or more per linear foot.
Other Cost Factors
Materials account for a large portion of your fence installation costs, but there are other cost factors to be prepared for as well.
Height and length of fence
Removal of old fencing
Adding gates and posts
Acquiring fencing permits
General maintenance
Landscaping
Labor Costs
Like materials, labor makes up a large portion of the overall fence installation cost. While labor costs vary from city to city, Bob Vila says you should plan to spend between $30 and $80 per hour.
Elocal Editorial Content is for educational and entertainment purposes only. Editorial Content should not be used as a substitute for advice from a licensed professional in your state reviewing your issue. Systems, equipment, issues and circumstances vary. Follow the manufacturer's safety precautions. The opinions, beliefs and viewpoints expressed by the eLocal Editorial Team and other third-party content providers do not necessarily reflect the opinions, beliefs and viewpoints of eLocal or its affiliate companies. Use of the Blog is subject to the
Website Terms and Conditions.
The eLocal Editorial Team operates independently of eLocal USA's marketing and sales decisions.