Myth or Fact: Does Using a Fireplace Actually Make Your House Colder?
by Team eLocal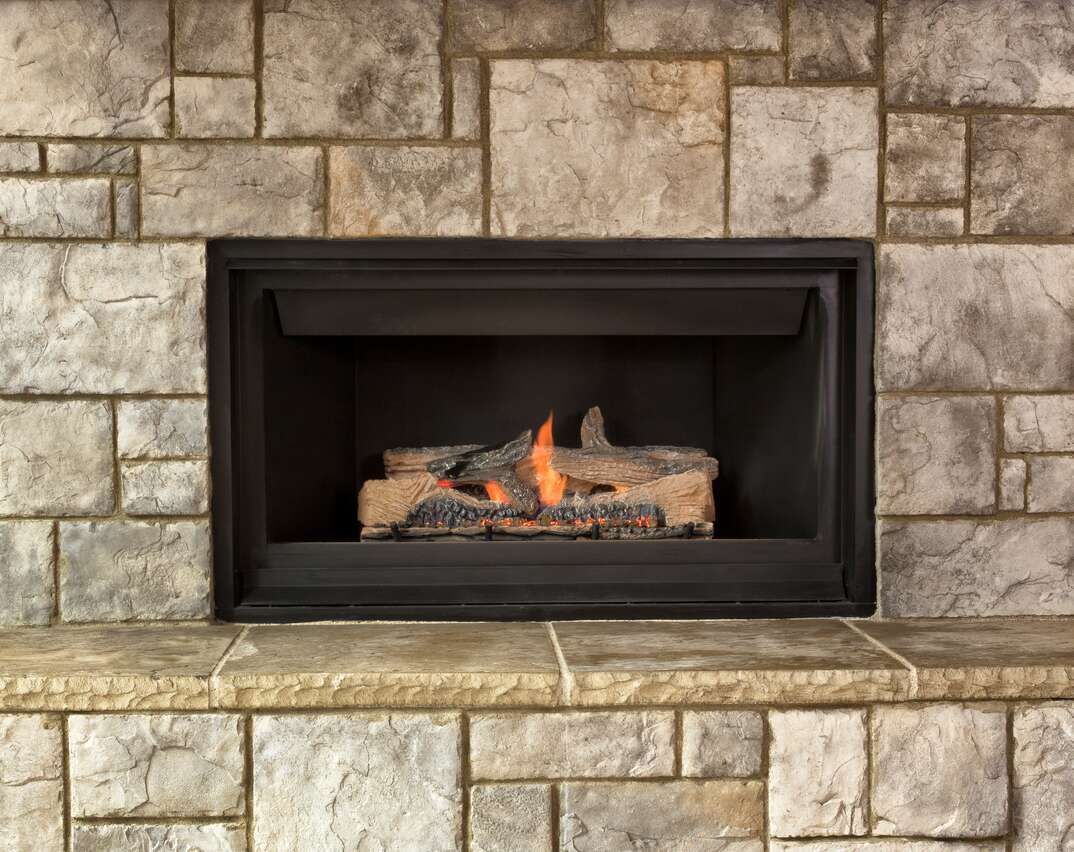 Nothing beats the coziness of a real log fire, especially when the temperatures plummet. However, you may have noticed that the rest of your house feels chilly after you light your fireplace. Understanding how your fireplace works and how it affects your home's overall temperature can help you heat your home more efficiently.
So, does a fireplace actually make your home colder? We have the answer to this age-old question.
How Does a Fireplace Affect Your Home's Temperature?
Although sitting in front of a roaring fire may feel wonderfully warm and cozy, the vast majority of the heat goes straight up the chimney. Therefore, a fireplace is an extremely inefficient way to heat your home, especially if your log- or pellet-burner is old, or you have an open fireplace. However, many homeowners are unaware that a fireplace could actually make their whole house colder.
A fire requires oxygen to burn, and hot air rises. As the hot air escapes up the chimney, this causes an air current towards the fireplace as the fire draws in the oxygen it needs to stay alight. Therefore, a fireplace can pull air from other parts of the house and potentially make your entire home feel chillier. In fact, your fireplace continues to allow hot air to rise up the chimney even when you're not using it, and the air inside your home is replaced by cold air from outside.
How Can You Mitigate the Effects of a Fireplace on Your Home's Temperature?
You can reduce the amount of warm air escaping up your chimney when you're not using your fireplace by using a chimney plug. A chimney plug is an inflatable or foam device that you insert into your chimney to stop air from traveling upwards. However, it's essential to remove the plug before using your fireplace or smoke and other gases will quickly build up inside your home.
How Can You Make a Fireplace More Efficient?
You can also reduce the amount of heat lost from your fireplace while it's in use by taking steps to make your fireplace more efficient. Increasing the amount of hot air radiated into the room while reducing the amount of cold air flowing from your home and into the fireplace can help reduce the cooling effect of a fire.
Installing an air blower can increase the amount of hot air radiating inside your home. However, hot air will still be able to escape up the chimney and reduce the temperature inside your home somewhat.
You could also partially close the damper on the fireplace or put a glass fireguard in front of the fireplace to reduce the amount of air flowing inside. This will reduce the current of cold air towards the fireplace, but it won't stop it completely. A certain amount of airflow is inevitable because your fire will go out without an adequate supply of oxygen.
Retrofitting your fireplace is an excellent way to improve its efficiency if you like the look of an open fire but want to avoid excessive energy loss. Retrofitted fireplaces generally emit more heat than regular fireplaces and feature vents that draw cold air in from outside instead of inside your home.
Alternatively, you could install a high-efficiency fireplace insert. These closed systems often have a vent that draws cold air from outside your home so that your fireplace doesn't create cold airflow inside the house. However, you won't get the same aesthetic as a traditional open fireplace with a fireplace insert.
How Do You Adjust Your Thermostat If You Use a Fireplace?
One common complaint about using a fireplace is that it turns your central heating off when the thermostat detects a rise in temperature. This can leave the rest of your house icy cold, especially if you have an inefficient fireplace that sucks warm air from inside your home and up the flue.
Many people manage this issue by turning their thermostat higher when they're using their fireplace so that the heating doesn't go off. However, you'll need to remember to adjust it back down once your fire goes out. Alternatively, you could install a thermostat with multiple heat sensors so that your thermostat takes an average temperature across several rooms.
Elocal Editorial Content is for educational and entertainment purposes only. Editorial Content should not be used as a substitute for advice from a licensed professional in your state reviewing your issue. Systems, equipment, issues and circumstances vary. Follow the manufacturer's safety precautions. The opinions, beliefs and viewpoints expressed by the eLocal Editorial Team and other third-party content providers do not necessarily reflect the opinions, beliefs and viewpoints of eLocal or its affiliate companies. Use of the Blog is subject to the
Website Terms and Conditions.
The eLocal Editorial Team operates independently of eLocal USA's marketing and sales decisions.