How Much Does A Chimney Inspection Cost?
by Team eLocal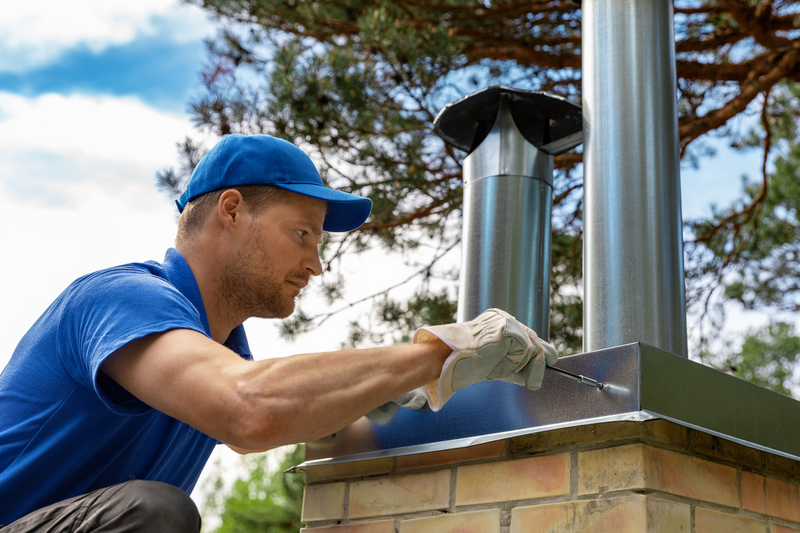 Many homeowners barely give their chimneys a second thought, but a damaged or blocked chimney poses a serious safety risk. And a worn-out chimney isn't just dangerous — various issues can cause potentially severe structural damage to your home.
Therefore, it's well worth investing in regular chimney inspections to ensure that your chimney is safe to use.
What's a Chimney Inspection?
Over time, the heat-resistant materials inside your chimney can experience wear and tear. A blocked or damaged chimney can increase the risk of structural damage to your home, carbon monoxide poisoning and house fires.
A chimney inspection involves checking the condition of your chimney from the inside and outside. This process might include using video equipment to examine hard-to-reach areas inside your chimney, or entering the crawlspace and attic to look at hidden parts. Sometimes, a chimney inspector will remove blockages and creosote buildup during the inspection.
You should generally book a chimney inspection once a year and after events that could damage the chimney's structure, like earthquakes and tornados. Occasionally, a chimney inspector may need to remove drywall and other building materials to conduct a detailed inspection. However, this is usually a last resort and only recommended if the inspector suspects a serious problem.
What Does the Inspector Look For?
A chimney inspector will check for damage to the chimney walls and flue lining and check for structural damage like leaks and cracks. They will also assess the airflow inside your chimney and identify and remove any obstructions, such as creosote buildup, dead animals or bird nests.
How Much Does a Chimney Inspection Cost?
Price by Inspection Level
How much a chimney inspection costs depends on the type of inspection. A Level 1 inspection is the most basic service and involves visually examining your chimney using a flashlight to check for damage and blockages. Many people have a Level 1 inspection at the same time as having their chimney swept by booking a joint chimney cleaning and inspection service. According to Fixr, you should expect to pay between $85 and $950 for a Level 1 chimney inspection.
A Level 2 inspection is more detailed and typically involves the use of video equipment. You might need a Level 2 inspection after a chimney fire, significant weather event or if a Level 1 inspection indicated a problem with your chimney. Level 2 chimney inspections usually cost between $150 and $1,000.
Finally, a Level 3 inspection is the most invasive option and may require the removal of building materials. You'll usually only need a Level 3 inspection after a major fire, or if a Level 2 inspection uncovered damage that couldn't be fully assessed using a camera. How much a Level 3 chimney inspection costs depends on how accessible the damaged area is. Prices usually fall somewhere between $500 and $5,000.
Price Per Flue
How many flues your chimney has can also affect the overall cost. It's common for chimneys to have more than one flue. The following figures show how much you should expect a chimney inspection to cost for multiple flues. Keep in mind that the level of inspection also plays a factor in these prices.
One flue: $85 to $5,000
Two flues: $150 to $5,000
Three flues: $450 to $5,000
Four flues: $550 to $5,000
Elocal Editorial Content is for educational and entertainment purposes only. Editorial Content should not be used as a substitute for advice from a licensed professional in your state reviewing your issue. Systems, equipment, issues and circumstances vary. Follow the manufacturer's safety precautions. The opinions, beliefs and viewpoints expressed by the eLocal Editorial Team and other third-party content providers do not necessarily reflect the opinions, beliefs and viewpoints of eLocal or its affiliate companies. Use of the Blog is subject to the Website Terms and Conditions.
The eLocal Editorial Team operates independently of eLocal USA&aapos;s marketing and sales departments.
ProFindr
Get the number of a local pro sent to your phone.