7 Benefits of Security Monitoring Services
by Team eLocal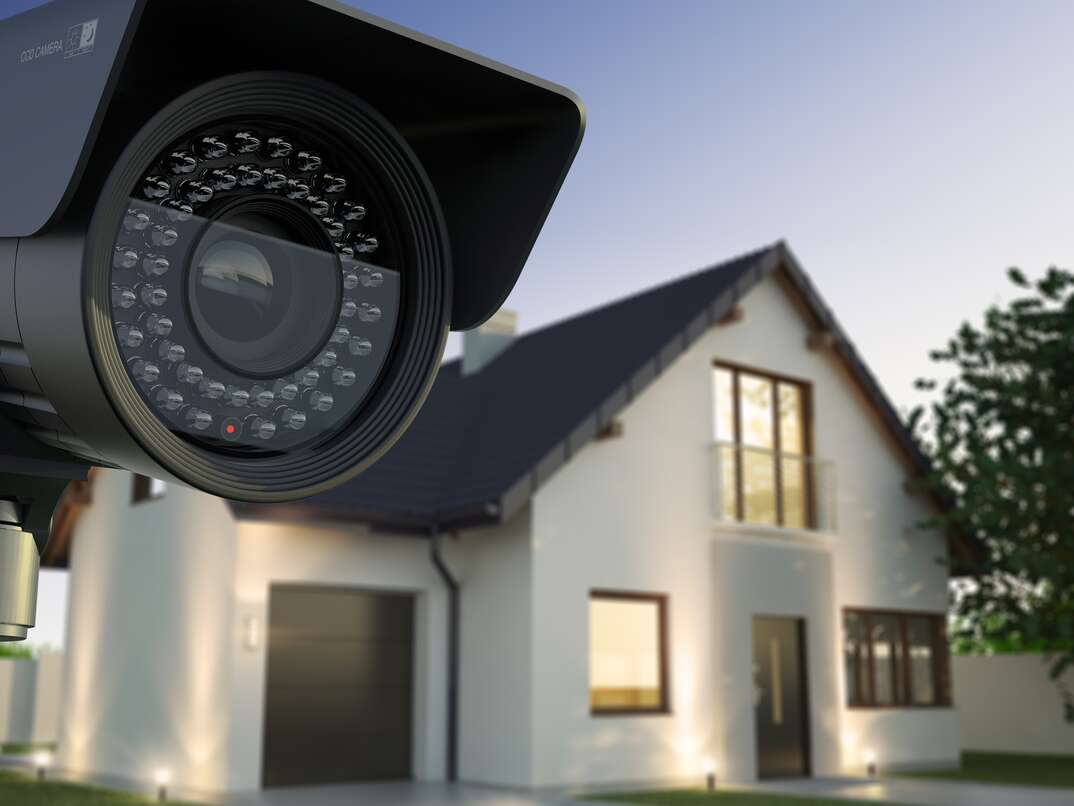 Do you really need security monitoring for your home? Security systems have become more advanced than ever and offer protection, peace of mind and convenience, but having a real person monitoring your home is still as valuable as ever.
Whether you want to make sure porch pirates aren't stealing your packages or that your home will be warm or cool enough when you walk in the door, a home alarm monitoring service offers plenty of value. This guide covers what you need to know.
What Is Security Monitoring?
Security monitoring is a service that protects all aspects of your home by using a home alarm, security cameras and smoke detectors. Many home surveillance systems are a powerful deterrent for would-be burglars who prefer to strike easier and less risky targets.
For a monthly fee, home security monitoring services do more than surveillance. When there's an alert from any of these alarms, a monitoring center is notified, and they can provide immediate assistance. They can contact the proper authorities directly, leading to faster service.
Advantages of Security Monitoring
Aside from the added peace of mind, here are some useful benefits of connecting your own alarm monitoring system:
1. Theft Prevention
The most obvious benefit is that your security system keeps thieves away from your home. With almost 1 million burglaries every year, the FBI says someone's home is broken into every 25.7 seconds. Burglars target homes that don't have security services much more frequently than those with an alarm. They know a home alarm increases the risk of getting caught.
2. Home Protection
If someone does choose to break into your home even though you have cameras and an alarm, the security monitoring system protects you by alerting the police and recording what happens. If the criminal happens to get away, they're often arrested quickly because your cameras give the authorities a lot of vital information needed to track them down.
Because of the number of false alarms, U.S. News reports that some police or fire departments may not respond as quickly to security system alarms. A monitoring service contacts the authorities, decreasing response time. Depending on the response time, the police may be able to get to the thief before they leave your home and recover what they attempted to steal.
3. Ability to Check in on Your Home
A lot of security systems now come equipped with cameras that you can view through apps on your phone or computer. Some people use their systems to check in on their pets, teenage children or guests that they've allowed to enter their homes. It can verify that someone arrived in your home or if you're worried about an elderly relative, you can quickly see that they're okay. Some systems even let you change the temperature in your home, turn the lights on and alert you if there are dangers present, such as a gas leak.
4. Smart Locks
Sometimes, you can't be home when someone you'd like to enter your house is going to arrive. You can unlock your doors remotely and make sure that the right people have access with a smart lock. The camera system adds an additional layer of verification so you're sure that it's your friend or relative walking in instead of someone who shouldn't be there.
5. Insurance Savings
Many people are worried about the price of home security monitoring, which is usually a monthly fee on top of what you paid for the security system itself. That said, you may be able to pay for your service with what you save on your homeowners insurance. Some insurance companies give discounts of 10% to 20% for having a security system in your home. Your alarm system reduces the risk of you filing a claim against your policy.
In addition to keeping criminals at bay, early detection of other emergencies reduces homeowners' claim amounts. If the fire department is able to put out a fire before it spreads through the whole home, the difference in your claim can be significant. This is why an insurance company will make it worth your while to have an alarm system in place.
6. Emergency Detection
As mentioned previously, home security systems aren't just for stopping thieves. They can detect carbon monoxide and smoke and alert you to gas leaks. The monitoring center can have emergency services on the way before you can react. This lets you focus on getting your family to safety while help is on the way instead of trying to call 911 while in the midst of the chaos.
7. Lower Utility Bills
Security monitoring has crossed over with smart home technology that lets you turn lights on and off, change your thermostat settings and lower your general energy consumption. When you're not at home, you can turn the air conditioning or heat off and then turn it back on when you're on the way home so that it's at your ideal temperature before you return. This is another way that a security system pays for itself.
Elocal Editorial Content is for educational and entertainment purposes only. Editorial Content should not be used as a substitute for advice from a licensed professional in your state reviewing your issue. Systems, equipment, issues and circumstances vary. Follow the manufacturer's safety precautions. The opinions, beliefs and viewpoints expressed by the eLocal Editorial Team and other third-party content providers do not necessarily reflect the opinions, beliefs and viewpoints of eLocal or its affiliate companies. Use of the Blog is subject to the
Website Terms and Conditions.
The eLocal Editorial Team operates independently of eLocal USA's marketing and sales decisions.