How Much Do Security Monitoring Services Cost?
by Team eLocal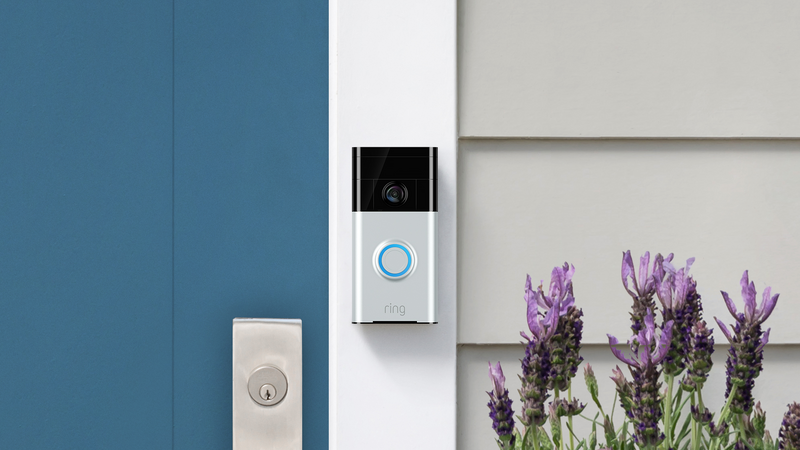 Security Monitoring Costs at a Glance
Professional monitoring set-up cost: $350-$600
Professional monitoring monthly fee: $30-$70
Self-monitored system set-up cost: $180-$360
Self-monitored system monthly fee: $0-$20
Home monitoring systems are becoming more popular as technological advances support more security for families. There is a wide range of offerings from many companies you can choose from as you decide how best to protect your house.
Learn more about your options and home security monitoring costs below.
What Is Home Security Monitoring?
Devices are placed around the home and alert you and others to the presence of people in or around your home. It is also used to alert those monitoring the system when smoke or a fire breaks out. There are two types of security monitoring available.
Professional Monitoring
Professional security monitoring typically provides 24/7 coverage of the home security system by people at a remote location. They have the ability to access your system and receive alerts when something is wrong. They then alert the police, fire or emergency medical services to respond to your location to handle the situation. They also notify the homeowner when an alarm goes off. There are additional monthly fees for this service on top of what you pay for the device.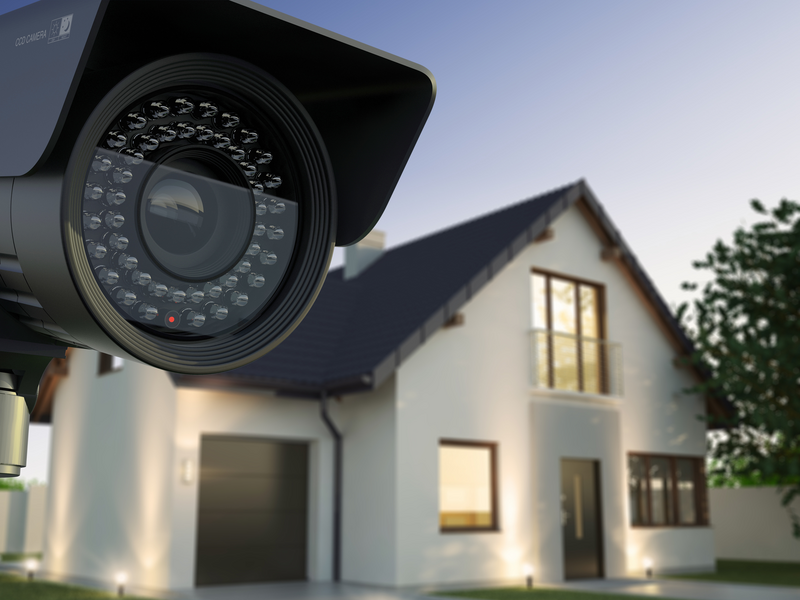 Self-Monitoring
A homeowner can also monitor home security themselves. You can purchase and install security devices such as doorbell ringers with cameras, smoke alarms and door and window sensors and monitor those devices yourself.
The greatest benefit of doing this is that it's less expensive than using a professional monitoring service. However, you are responsible for alerting first responders or other professionals to come to your home to handle any situations, as the system won't be linked to police or fire for an automatic response.
What Does Professional Home Security Monitoring Service Include?
In addition to 24/7 monitoring by professionals, you also get a system of security devices placed around the house, like:
Smart door locks: Utilize Wi-Fi or Bluetooth to operate the locks on your doors even if you are far from home.
Doorbell camera: Lets you use your smartphone to see who is ringing your doorbell or has stepped onto your front porch.
Outdoor siren: Goes off to alert nearby people that someone is trying to break in.
Door and window sensors: Alerts you when someone is trying to jimmy a door or window open.
Indoor camera: Lets you view the inside of your home to make sure everything is okay.
Motion sensors: Alerts you to unexpected movement in the house when someone or something enters.
Detectors: Provides an alert if smoke, carbon monoxide or temperature becomes an issue or is out of the norm.
In many cases, you can add indoor sirens, smart light bulbs, flood sensors and other devices to your home security monitoring package.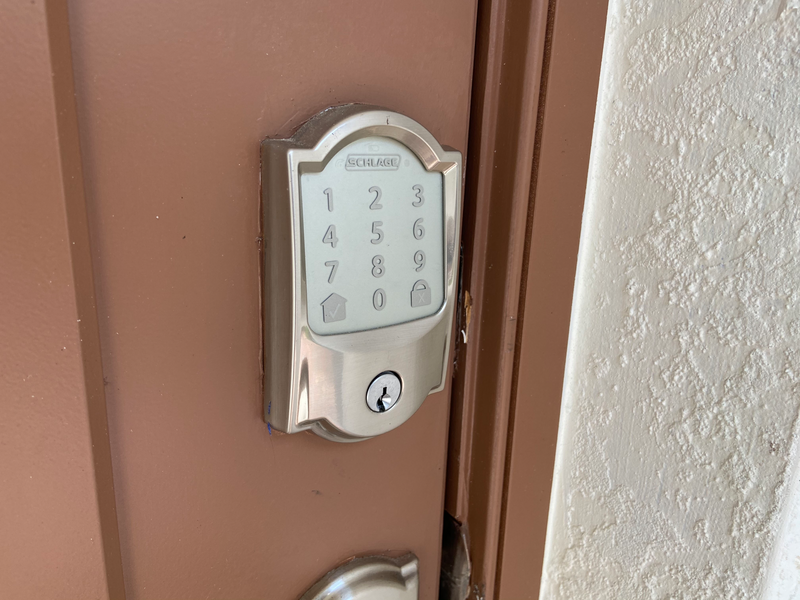 Talk to a Pro
Call to be connected to a local professional
How Much Does Home Security Monitoring Typically Cost?
Costs vary by company, services utilized and the devices you have installed. Companies typically offer a base price for services before any additional items are added. The base fee typically covers the costs of devices and installation. The monthly fees cover the cost of the actual monitoring of the system.
According to U.S. News, you can expect to pay anywhere from $350 to $600 or more per setup. A monthly service fee is also added to cover the cost of professional monitoring. This fee is typically in the range of $30 to $70, depending on the company you choose to use.
If you want to go the self-monitoring route, system set-up costs are between $180 and $360. Monthly fees typically range from nothing to $20 per month.
What Are Some Major Brands Offering Security Monitoring?
Professional Services
The major players are companies such as ADT, Vivint Smart Home, Brinks and Xfinity. These companies come in and professionally install all the security devices and perform routine maintenance to keep everything in working order.
You'll get 24/7 coverage. Homeowners who are away a lot or have a large home or multiple entrances are prime users of professional services. A professionally monitored security system can also help lower your insurance premiums.
Self-Monitoring
Companies catering to this market segment include Simplisafe, Ring Alarm, Blue by ADT, Abode and Xfinity. You can pick up devices from these brands at big-box and hardware stores.
Self-monitored systems alert you directly to issues that need attention. The major drawback is that you have to have access to the internet and Bluetooth for everything to work properly, or you may not receive an alert from your home security system. You're then responsible for calling the police or fire department out to your property.
Is Professionally Monitored Home Security Worth It?
This comes down to a personal decision. If you live in a high-crime area, or if you have lots of valuable belongings, having a professionally monitored security system may be a good option. Even if you don't live in a high-crime area, a house fire or other accident could cause problems. If your system is professionally monitored, someone else will alert the proper authorities for you. With that in mind, the cost of setting up and using these systems isn't excessive, especially because it may save you 10% or more on homeowners insurance costs. The question you need to answer is whether this enhanced level of home security fits your budget and lifestyle.
Elocal Editorial Content is for educational and entertainment purposes only. Editorial Content should not be used as a substitute for advice from a licensed professional in your state reviewing your issue. Systems, equipment, issues and circumstances vary. Follow the manufacturer's safety precautions. The opinions, beliefs and viewpoints expressed by the eLocal Editorial Team and other third-party content providers do not necessarily reflect the opinions, beliefs and viewpoints of eLocal or its affiliate companies. Use of the Blog is subject to the
Website Terms and Conditions.
The eLocal Editorial Team operates independently of eLocal USA's marketing and sales decisions.