How to Find and Recover a Towed Car
by Team eLocal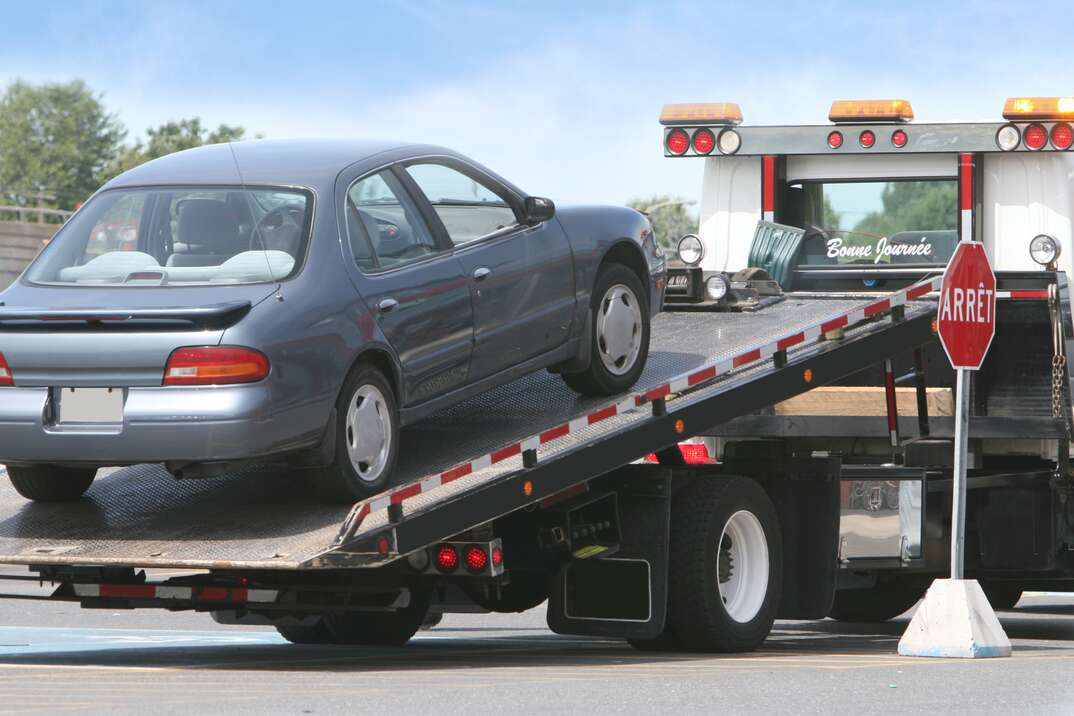 Imagine this: You leave work, class, the store, the doctor's office — wherever — only to find that your car isn't where you parked it. Was it stolen … or simply towed? Depending on your situation, the latter may not really be that much of a relief. The first step you need to take is to determine whether it was towed.
If your car was towed, the next thing you need to find out is where it was taken. Read on to learn how to find a towed car and get it back.
How to Find a Towed Car: Was It Impounded?
1. Assess the Surroundings

One way to help gauge whether your car may have been impounded is to look around the area where you left it for street signs indicating parking regulations you may have violated. You can also ask people in the area if anyone saw your car being towed.
2. Search Your Local Online Impound Database

The next step is to search the online impound database for your state, city, or county. To conduct a search, you will need to enter your license plate number and vehicle identification number (VIN). If your search reveals that your car was towed, it should also give you the name and address of the impound lot where it was taken to.
3. Contact the Police

If you do not find any information about your vehicle in the impound database, then give the police a call. Call the station that covers the area where your car was parked. If they are the ones who had your car impounded, they may have the information stored in the police station lot or a local tow yard, and they can tell you what you need to do to get it back.
Talk to a Pro
Call to be connected to a local professional
How to Retrieve Your Car From the Impound Facility

If your car has been impounded, you next need to complete the necessary requirements for getting it back. Ultimately, you'll have to pay a towing fee.

First, you must present the vehicle's title or registration to prove you are its owner. You'll also have to provide proof of insurance to show that it's safe for you to drive the car off the lot.

If the police impound your car, you will need to show this information to the police officers at the respective station. If your vehicle was impounded by some other authority, then you'll have to produce this information at the impound facility.

If your car was impounded because of overdue or unpaid fees (like parking tickets) or failure to meet legal requirements (such as having no registration or license plates or only expired ones), you would need to pay those fees or comply with other requirements before the car can be released to you.

Once you have provided all the proper information and completed any necessary prerequisites to get your vehicle released to you, the last step is to pay the towing and impound fees:
Cost of towing, which is generally over $100
Locksmith charge
Fee for the length of impoundment, which varies depending on how long it's been since your car was towed to the lot

Note that in most cases, you can only pay these impound fees with cash.
Your auto insurance provider may or may not be able to assist you with a towed and impounded car. It will depend on how comprehensive your coverage is.
Elocal Editorial Content is for educational and entertainment purposes only. Editorial Content should not be used as a substitute for advice from a licensed professional in your state reviewing your issue. The opinions, beliefs and viewpoints expressed by the eLocal Editorial Team and other third-party content providers do not necessarily reflect the opinions, beliefs and viewpoints of eLocal or its affiliate companies. Use of eLocal Editorial Content is subject to the
Website Terms and Conditions.
The eLocal Editorial Team operates independently of eLocal USA's marketing and sales decisions.