Comparing the Costs of OEM and Aftermarket Auto Glass Replacements
by Team eLocal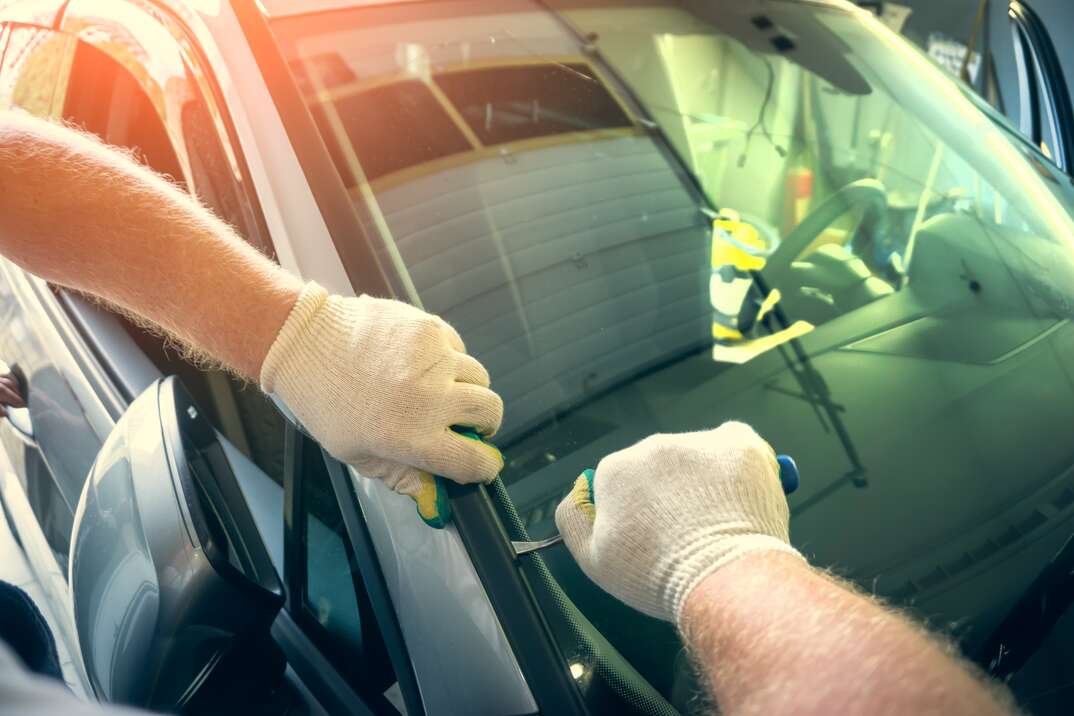 At some point, as a car owner, you're likely to find yourself looking out a damaged window or windshield. Cracks, holes and shattered glass can come from an accident, storm damage or normal wear and tear.
The two main replacement options for auto glass are original equipment manufacturer glass and aftermarket glass.
What's the Difference Between OEM Glass and Aftermarket Glass?
OEM auto glass is made by the original manufacturer of the glass that came with your car or truck. Purchasing OEM glass ensures it's an exact replacement fit for your vehicle and meets the same standards and specifications as the glass that was already there.
Aftermarket glass is made by independent third-party manufacturers. It isn't regulated by the car manufacturers, so it may not adhere to the same standards, be made from the same materials or fit the same as OEM glass.
How Much Does OEM Replacement Glass Cost?
The cost of OEM replacement glass can vary greatly depending on the make and model of your vehicle. According to data from WalletHub, OEM replacement glass can cost anywhere from $200 to $500 (CAD 270 to CAD 700) or more. OEM glass for luxury vehicles often has higher costs due to the complexity of the glass and the technology used.
How Much Does Aftermarket Replacement Glass Cost?
Because it's unregulated, aftermarket replacement glass is generally cheaper than OEM glass. Costs can range from $100 to $400 (CAD 140 to CAD 550) or more to replace a car window or windshield. Pricing can vary significantly, depending on the quality of the glass installed, the type of vehicle and the size of the windows being replaced.
What Are the Pros and Cons of Each Type?
Both glass replacement types have unique pros and cons relating to quality, costs, safety and installation.
Pros of OEM Glass
Higher quality: Because OEM glass is made specifically to match your exact vehicle, it's upheld to the highest standards to ensure the correct measurements.
Typically safer: Being a perfect fit and higher quality means it's less likely to break or malfunction, making it safer and longer-lasting.
Manufacturer warranty: Since it's guaranteed to match your original glass, it often comes with a manufacturer's warranty, so you won't be responsible for replacement costs for any potential malfunctions.
Cons of OEM Glass
Higher costs: OEM glass is typically more expensive than aftermarket glass, thanks to its higher quality, warranty and other perks, especially for luxury vehicles with high-quality parts made from customized materials.
Lower availability and potentially longer wait times: OEM glass may not be readily available for all makes and models, possibly leading to longer wait times for replacement.
Pros of Aftermarket Glass
Lower costs: Since aftermarket glass isn't designed specifically for your vehicle, it often comes at a much lower cost.
More availability and potentially shorter wait times: With more companies selling these types of car window and windshield replacements, you'll likely encounter more buying options and, therefore, shorter wait times to install your new glass.
More customization options: Since aftermarket glass isn't regulated, you may be able to purchase glass in a different tint or custom, curved glass designed to enhance the aesthetics of antique or modern cars.
Cons of Aftermarket Glass
Lower quality: Without being held to unified, exact and predetermined standards for design and materials, aftermarket glass may have a lower quality design and be comprised of materials that could be less safe and less durable.
Poorer fit: Aftermarket glass may not fit your vehicle's doors or windshield area as precisely, leading to premature breaking, malfunctioning or looseness that can leave room for air and the elements to get through.
Lack of warranty: Because this glass isn't regulated by the vehicle manufacturer, it may not come with a warranty to protect you if it malfunctions.
Less high-tech: This type of glass may not be compatible with a luxury or newer car's more advanced driver assistance system.
Ultimately, whether to use OEM or aftermarket glass depends on your personal preference and budget. OEM glass may be the best option if safety and quality are top priorities. If cost is a major concern, aftermarket glass may be the better choice, but it's important to do some research and choose a reputable manufacturer to ensure the best possible outcome.
Elocal Editorial Content is for educational and entertainment purposes only. Editorial Content should not be used as a substitute for advice from a licensed professional in your state reviewing your issue. The opinions, beliefs and viewpoints expressed by the eLocal Editorial Team and other third-party content providers do not necessarily reflect the opinions, beliefs and viewpoints of eLocal or its affiliate companies. Use of eLocal Editorial Content is subject to the
Website Terms and Conditions.
The eLocal Editorial Team operates independently of eLocal USA's marketing and sales decisions.