What Does 'Licensed, Bonded and Insured' Mean?
by Team eLocal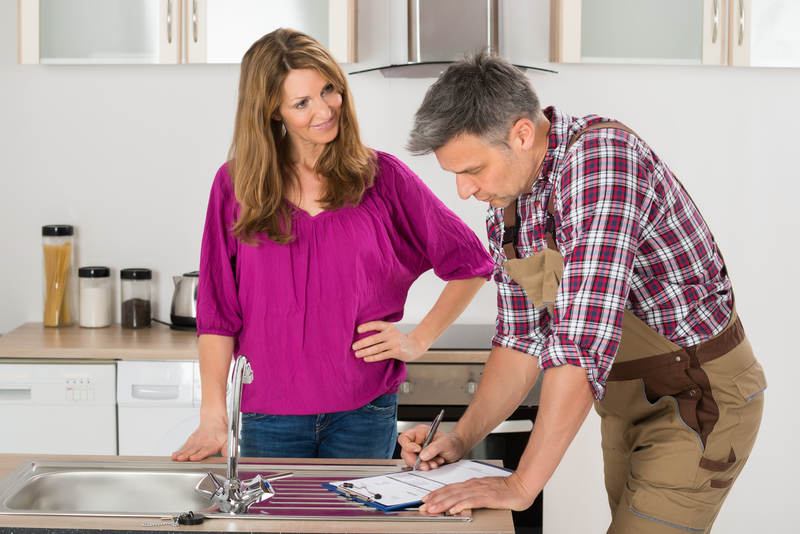 Starting a home repair or renovation project always involves risk, but if you hire a contractor who's licensed, bonded and insured, you'll be protected if something goes wrong.
Here's a look at exactly what that means and how these protections may benefit consumers having work done on their property.
What Does It Mean for a Contractor to Be Licensed?
Depending on the state they operate in, plumbers, electricians and certain other contractors or technicians may need to be licensed before they can legally provide services. These state-issued licenses ensure that contractors meet a minimum competency level in trade knowledge and business law and can help regulators make sure contractors maintain proper certifications and insurance, as applicable.
Next Insurance lists contractor licensing requirements by state.
What Does It Mean for a Contractor to Be Bonded?
Contractors often get bonded to fulfill state licensing requirements. Surety bonds — also known as contractor license bonds or simply contract bonds — protect a home or business owner if a contractor commits fraud or violates state or local codes during a job. These bonds, which require contractors to complete a rigorous prequalification process, reimburse a customer if damage or loss occurs due to defective products, poor workmanship or worker misconduct.
Fidelity bonds may provide additional protection. Although most states don't require this type of bonding insurance, it can safeguard small businesses and their customers against employee theft or dishonesty.
What Does It Mean for a Contractor to Be Insured?
Contractors who are insured typically carry general or professional liability insurance and a workers' compensation plan, which protects consumers if property damage occurs or a worker is injured on the job. Essentially, if your contractor is insured, it means you won't have to file a claim against your homeowners insurance policy if something goes wrong.
Should I Pay More to Hire a Contractor Who's Licensed, Bonded and Insured?
In states that don't require licensing, bonding and insurance, consumers may pay steeper rates to hire a professional offering these protections. However, the cost may be worth it. When you hire a contractor who's licensed, bonded and insured, you'll have the peace of mind of knowing they've demonstrated competency in their field. You can also rest assured you'll be compensated if the work is incomplete or if anything is lost, broken or stolen during the job.
ProFindr
Fast, Easy and Commitment Free.
Skip the search and get the number for a pro near you texted to your phone.
Talk to a local pro. We connect you to pros who are local and available to work.